---
The former government never requested for moratorium but paid their debts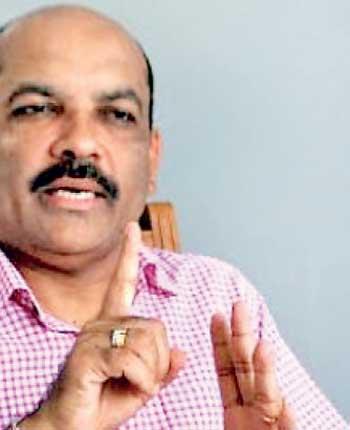 By Yohan Perera
The Central Bank held Rs. Rs 10 billion earned by Perpetual Treasuries Limited (PTL), the primary dealer responsible for the bond scam, and it could be utilised to recover the losses incurred by the government, a UNP MP said yesterday.
UNP MP Palitha Range Bandara told a press conference that the amount which the government had lost as a result of the 2015 bond scam could be recovered out of the Rs 10 billion that had been held by the Central Bank. Also he said the rest of the amount can be released to PTL.

However he said the issue now is to determine ways and means to recover the losses suffered by the government before the year 2015. "The amount which the government had lost was Rs 1147 million," he said.

Mr. Range Bandara said the forensic audit conducted on the bond scam had revealed that close relatives of former Central Bank Governor Ajith Nivard Cabral had been working in the institutions which had been registered as primary dealers. He also said that one time CEO of DFCC Nihal Anthony Fonseka who is a cousin of Mr. Cabraal had worked in the director board of Acuity Securities which is a primary dealer while his sister had been in the director board of PTL up to 2015. Another cousin of Mr. Cabral, Amal Cabral, had worked at HNB which has been yet another registered primary dealer. "There has been a ring of perpetrators who had gained illegally from the financial markets for
years," he said.

Also the UNP MP said Prime Minister Mahinda Rajapaksa had tarnished Sri Lanka's image by requesting for a debt moratorium from India. "The former government never requested for moratorium but paid their debts," he said.
The issue now is to determine ways and means to recover the losses suffered by the government before the year 2015