---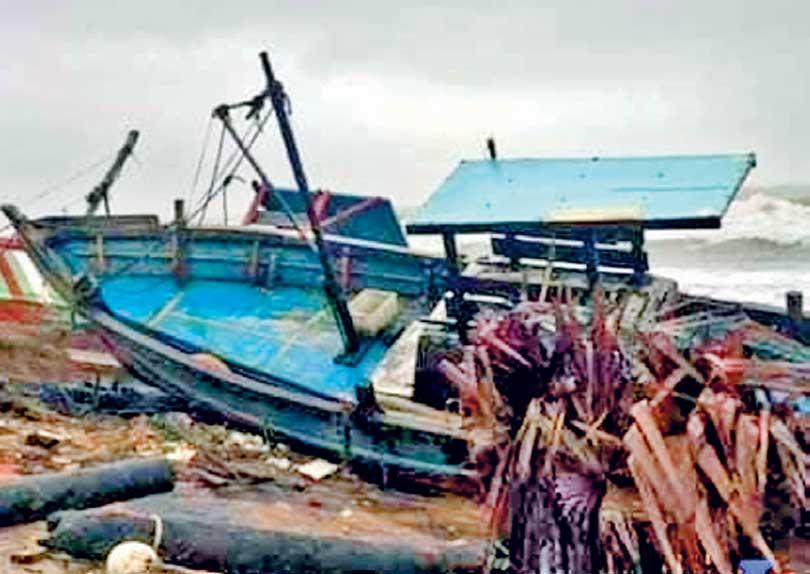 They had been compelled to refrain from fishery for more than a week
By Romesh Madusanka
Fisherfolk in the North have been in a predicament due to the havoc caused by Cyclone Burevi and rough seas. They said they had been compelled to refrain from fishery for more than a week.
They pointed out that more than 500 boats and fishing gear had been destroyed by the cyclone and that they were facing hardship due to loss of livelihood. Hundreds of fishermen in Mannar, Pesalai, Delft and Neduthive in Jaffna had lost their boats and fishing gear.

They requested the relevant authorities to pay compensation for the boats and fishing gear and to provide them relief to make a living.
More than 500 boats and fishing gear had been destroyed by the cyclone