---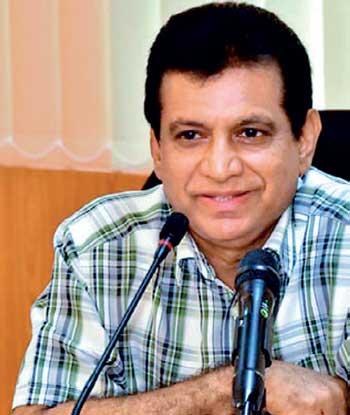 By Ajith Siriwardana and Yohan Perera
Transport and Civil Aviation State Minister Ashok Abesinghe yesterday said, 1000 flights had been cancelled only during the month of May, due to the Easter Sunday attack, causing a direct loss of US$ 11000 and an indirect loss of US$ 48,500 to Srilankan Airlines.
He said this in response to a question raised by JVP leader Anura Kumara Dissanayake that the government had reduced ground handling charges provided by SriLankan Airlines to other airlines for six months, incurring a loss of US$ 4.3 million to Srilankan Airlines.
He said the government had also decided to provide fuel at concessionary rates for the flights operated by those airlines including other tax concessions, on the assumption that it would boost the tourism industry.

The MP said this was illogical as the benefit of the concessions was received only by the airlines and not by the passengers. "The airlines which receive this concession have not given any assurance to the government on reducing their airfares and increasing seat capacity. So this will not in any way help boost tourism," he said.

Minister Abesinghe said the decision was taken following a cabinet decision to boost the tourism industry and that a detailed answer would be provided shortly.