---
Be vigilant on snatch theft and housebreaking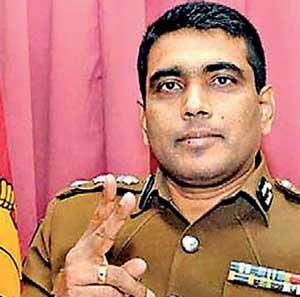 By Darshana Sanjeewa Balasuriya
A country-wide special operation will be in place from Sunday until January 5, 2021 to arrest those who violate quarantine health regulation and traffic laws, Police said. Police Spokesman DIG Ajith Rohana said according to the statistics, the highest number of road accidents have been reported in the past between the dates of December 20th and 5th of January every year.
He said police officers in plain clothes will be deployed to collect information about violators of traffic law and quara ntine regulations, especially in public transportation.

"Few days are remaining for Christmas and New Year 2021 celebrations. As such, you should not be a victim of a road accident or be a suspect in causing a road accident. From Sunday (20) onwards, we will deploy police officers in mufti on public transportation in order to prevent certain offences such as drunk driving, reckless driving and using mobile phones while driving.

DIG Rohana said that police officers who would be deployed in mufti would also collect information about people who did not wear face masks and those disregarding to maintain social distance including the drivers and conductors.

Meanwhile, the spokesman said that Rapid Antigen tests would be conducted on the persons who were leaving from the Western Province.

"All the exit points of the Western Province are manned by the health officials and police and other members of the security forces to conduct Rapid Antigen Tests. During the tests conducted within the last two days, we have detected six people as Covid positive patients, " he said.

DIG Rohana also said that the public should be vigilant over snatch thefts during the

festive season. "You should be vigilant on your handbags, purses or pockets. There is a tendency of increasing snatch thefts. Therefore, please take precautionary actions, especially in the evenings. Perpetrators are waiting to commit such offences, especially on isolated roads," he said.

He said drug addicts too were involved in various housebreaking and theft during these days.

"If you leave your home on a trip or on any other official matter, be vigilant at all the times on your jewellery, money and other valuable items. " he said.
Meanwhile, the spokesman said that Rapid Antigen Tests would be conducted on the persons who were leaving from the Western Province