---
SL has to review its policy on tracing infected, quarantine policy, and policy on isolation of infected persons
It is essential to review the situation as such an exercise will help reduce shortcomings effectively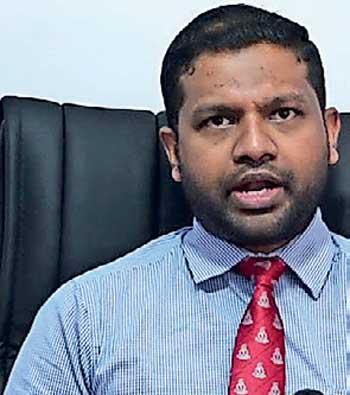 By Yohan Perera
The Government Medical Officers' Association (GMOA) yesterday called for a policy shift on the containment of COVID -19 pandemic with the emergence of new variants across the world.
A statement issued by the GMOA Secretary Dr. Senal Fernando said that Sri Lanka should review its policies with regard to the new situation, like the other countries in the world.

"Sri Lanka has to review its policy on tracing the infected, quarantine policy, and the policy on isolation of infected persons and treatment. It has to take into consideration the delays in conducting PCR tests, delays in obtaining test results, delays in hospitalisation and delays in tracing close contacts," he said.

"It is essential to review the situation as such an exercise will help reduce shortcomings effectively, while action should be taken to eradicate issues pertaining to accuracy of statistics," he added.

GMOA also stressed the need to make the vaccination programme speedy and effective.

New normalcy and reduction of fatalities are also important conditions when it comes to the containment of the pandemic, the statement added.