---
Sajith asks why Govt does not place orders for vaccine
We cannot allow Sri Lankan people to be used as Guinea pigs for vaccine testing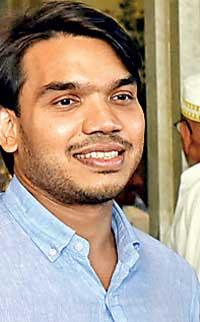 By Yohan Perera and Ajith Siriwardana
Any COVID-19 vaccine will not be tried in Sri Lanka until WHO officially approves it , a Minister told Parliament yesterday.
Sports Minister Namal Rajapaksa who was speaking during the second reading debate of the budget said, Sri Lanka will not try any vaccine until it is globally accepted.

Mr. Rajapaksa was responding to a comment made by Opposition Leader Sajith Premadasa who blamed the Government for not making arrangements to import the COVID-19 vaccine. "Sri Lanka should place orders for the vaccines like the other countries," Mr. Premadasa said.

"Neither the WHO nor any other country has approved any COVID vaccine yet. Therefore it is not possible for Sri Lanka to get it and distribute it in such a situation. We cannot allow Sri Lankan people to be used as Guinea pigs for vaccine testing," Minister Rajapaksa replied.

He recalled that it was the previous regime which allowed testing of Cancer and Thalassaemia medicines on Sri Lankan people.
It was the previous regime which allowed testing of Cancer and Thalassaemia medicines on Sri Lankan people