---
Army Chief says situation will soon be under control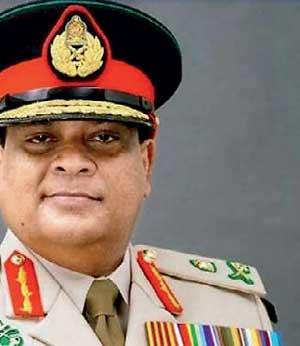 By JAMILA HUSAIN
A new COVID-19 cluster has emerged from a market in Jaffna with nearly 300 new patients identified within the last few days, but the city will not face a lockdown or border restrictions as yet, the Daily Mirror learns.
Army Chief and Head of the National Operations Centre for the Prevention of COVID-19, General Shavendra Silva told Daily Mirror they had identified the market from where the cases had emerged along with a few other areas and a large number of PCR tests were ongoing daily along with contact tracing.

He said authorities were confident they could bring the situation under control soon.

"We are not trying to lockdown Jaffna, although it is a concern. However, the situation in Jaffna is a little different as the houses are dispersed, and we are confident that we will control the situation soon if the people strictly follow the health guidelines. There will be no border restrictions in and out of the north as well," Silva said.

Due to a spike in the number of patients, schools in Jaffna will be closed for a week, starting today, the District Secretary announced yesterday.
We are not trying to lockdown Jaffna, although it is a concern. However, the situation in Jaffna is a little different as the houses are dispersed