---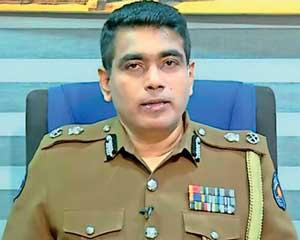 By Darshana Sanjeewa Balasuriya
Police Spokesman DIG Ajith Rohana yesterday informed Justice Minister Ali Sabry to remove him from the five-member committee appointed to look into the unrest at Mahara Prison and to appoint another member due to conflict of interest.
Minister Ali Sabry appointed a five-member committee to look into the unrest which erupted at the Mahara Prison, advising the committee to submit a full report on the incident with recommendations.

While thanking him for the appointment, DIG Rohana in a letter to the Minister informed that at present he functions as the Police Media Spokesman, conducting regular media briefings in respect of the current issues, including the Prison issue.

"If I act as a member of the above Committee, it would be a conflict of interest and I would not be able to conduct media conferences. Hence, I suggest that another officer be appointed to the committee probing the issues of the Prison," he said.
Minister Ali Sabry advised the committee to submit a full report on the incident with recommendations