---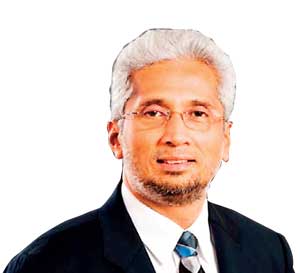 Softlogic Finance PLC has introduced 'Softlogic Finance Education Loans', thereby supporting parents in fulfilling their aspirations of providing the best possible education for their children and assisting youth in 'climbing the career ladder' by obtaining academic and/or professional qualifications.

Amounts ranging from Rs.150,000 to Rs.10 million can be obtained under the scheme, launched by Softlogic Finance in recognition of the enormous growth potential of the country's fast-expanding education sector.

Under Softlogic Finance's Education Loans scheme, parents (acting as principal borrowers) can obtain funds for their children's overseas education (including academic/course fees and living expenses) and even to finance the admission fees for private/international schools. The scheme is also valid for those seeking funds for professional qualifications or for a degree/diploma programme from a reputed local university/educational institution to enhance their career prospects or that of their children.
The scheme carries many benefits including flexible payment structures and allows the repayment to be made even after the conclusion of the relevant educational/professional qualification within the agreed tenure.

"The introduction of Softlogic Finance Education Loans is most timely and appropriate – both from a social and a business perspective," Softlogic Finance PLC Director/CEO Nalin Wijekoon said.
"While this new initiative supports and facilitates attainment of educational goals, it also enables Softlogic Finance to tap into the potential of a new client segment and the fast-growing education sector, thereby further strengthening and diversifying our portfolio."

Borrowers can obtain up to 10 times the value of their basic salary plus fixed allowances and the minimum and maximum repayment periods are six months and five years, respectively. Up to 80 percent of the relevant educational fee can be obtained via the education loans scheme, for which both salaried individuals and those who manage their own businesses are eligible to apply.
Further information on Softlogic Finance Education Loans can be obtained by visiting the nearest branch of the company's island-wide branch network.