---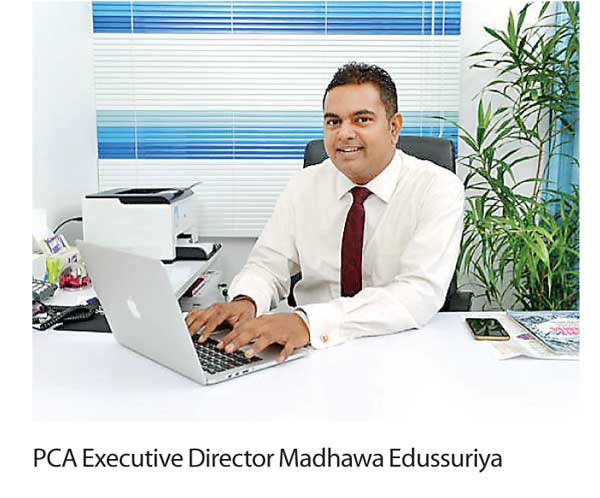 The world development indicators, from the World Bank report state that over 23 percent of the Sri Lankan population is living below the poverty line. To address this concern, Prosperous Capital Ltd (PCA) has taken the initiative to penetrate into urban and rural low-income customer segments and provide financial solutions to uplift their income level and living standards.

Its strategically placed branched network into untapped rural areas in Sri Lanka has awakened customer segments that have never been exposed to microfinance in the past. Currently, operating in 11 branches, PCA is strategically placed to cover locations islandwide and plans are also in place to expand by opening another 15 branches in the near future. PCA takes responsibility for creating wider benefits both within and around the business and endeavours to make a positive impact, which improves people's livelihoods while protecting the environment.

The company believes in improving the lives of its clients and that improvement can come only when the right kind of social initiatives are put in place. Therefore, PCA has put in place a host of supportive social initiatives, which include entrepreneurship development, healthcare initiatives, environment protection and conversation, empowerment of community and ethics and values.
As a company following the triple bottom line concept, the goal is to maintain financial, social and environment performance through sustainable development. Hence, the company's vision is "to create an opportunity for the rural people of Sri Lanka to achieve a life free from poverty, with dignity and purpose". PCA is willing to have many equals and share the pie more widely in order to build people's capacity and build their ownership.

PCA considers the most important function in microfinance to be increasing a customer-centric culture that strengthens the ties between the organisation and the customer in numerous ways, including finding the right customers, which helps to grow the customer base as the company expands into new markets and work with new customer segments. Awareness creation programmes also help to achieve the social missions by making sure low-income clients are aware of the services available.

The company has a good reputation in the microfinance industry among both customers and stakeholders. This is mainly due to instant recognition, differentiation, reliability, word of mouth and goodwill.

PCA believes in going to the grass roots and driving change. It has selected a model of empowering communities to engage with mainly through providing basic infrastructure or necessities to enable them to improve their existence and enhance their performance.
PCA is the only ISO certified microfinance company in Sri Lanka. Prof. Prasanna Perera functions as Non-Executive Independent Director of the company and Madhawa Edussuriya is an Executive Director.