---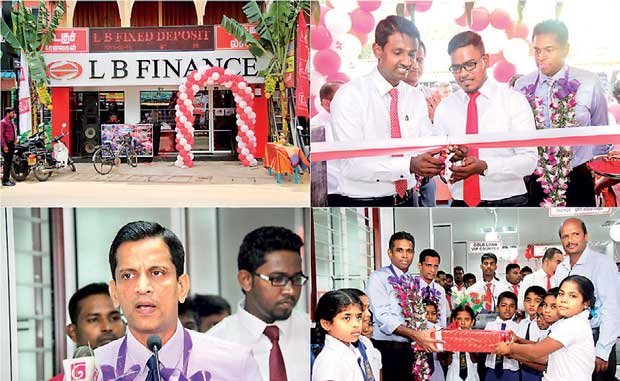 The fully-fledged branch was ceremoniously declared open by Executive Director Niroshan Udage and Executive Director B.D.A. Perera along with the presence of other senior management staff of LB Finance
LB Finance, Sri Lanka's trail-blazer in innovative financial services, recently opened its newest branch at No: 60, Main Street, Atchuvely.
The fully-fledged branch was ceremoniously declared open by Executive Director Niroshan Udage and Executive Director B.D.A. Perera along with the presence of other senior management staff of
LB Finance.
The customers in Atchuvely and the surrounding area can now experience the wide range of benefits offered by LB Finance, which has the 45 years of proud history. At LB Finance, we ensure that our customers get the best service in town with our innovative financial solutions and speedy service with the financial facilities such as leasing, gold loans, mortgage loans, factoring, housing loans, margin trading and investment opportunities such as fixed deposits and savings accounts with enormous financial returns. Customers can now enjoy hazel- free leasing service to facilitate their financial needs.
LB Finance was established in 1971 and through the years has built a strong reputation as one of Sri Lanka's most trusted
financial organisations.