---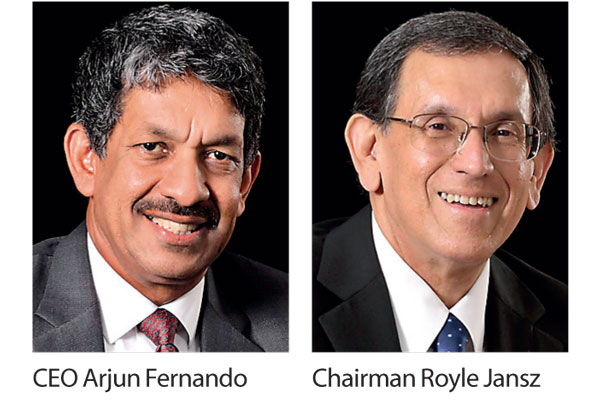 DFCC Bank PLC's September quarter net profit jumped by 78 percent to Rs.953.8 million a year ago supported by core-banking operations, fee based incomes but the growth in loans slowed in the rising interest rate market, the interim results showed.

The earnings per share rose to Rs.3.60 from Rs.2.02 last year.
The net interest income (NII) rose by 36 percent Year-on-Year (YoY) to Rs. 2.4 billion when the interest cost rose faster than the corresponding income pointing to a margin squeeze but the bank has not disclosed the net interest margin for the period.
The low cost deposits measured through current and savings accounts (CASA) also stayed virtually unchanged around 20 percent levels from December 2015.
The bank expanded its gross loans and advances by 8.5 percent or Rs.14.2 billion during the nine months.
The bank has a loan book of little under Rs.181 billion. The assets base rose by 12.2 percent to Rs.276.4 billion during the nine months.
The rupee overdrafts grew by Rs.3.3 billion and the gold-backed loans grew by a little over Rs.300 million during the same period.
The deposits rose by 19 percent or Rs.21 billion during the nine months. Out of this over Rs.11 billion has been from foreign currency.
Meanwhile the net fee and commission income grew by 17 percent yoy to Rs. 350.1 million.
The bank's trading book made a gain of Rs.125. 9 million against a Rs.71.5 million gain recorded a year ago.
The bank also made marked-to-market gains on its financial investments to the tune of Rs.3.3 billion against a loss of Rs.227.2 million during the same period last year.
Provisions made for possible bad loans against individual customers slightly rose to Rs.227.6 million from Rs.213.8 million a year ago while general provisions declined.
Asset quality has further improved as the gross non-performing loan ratio dropped to 3.9 percent from 4.4 percent In June 30, 2016, the bank said in an earnings release.
Further the capital adequacy ratios, Tier I and Tier II, stood at 14 percent and 13.6 percent, respectively, as of September 30.

Meanwhile, for the nine months ended September 30, 2016 the banking group made a net profit of Rs.2.66 billion or Rs.10.02 a share, up 34 percent from the same period last year.
The government held 33.54 percent stake in the bank through Bank of Ceylon, Sri Lanka Insurance Corporation and the Employees' Provident Fund.