---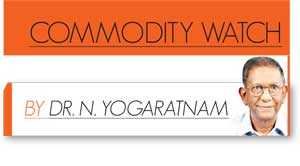 lantations are not forests" is a phrase that has been around for many years, but that does not mean that tree plantations are neither good nor bad in them. The benefits or threats of plantations depend on their scale, their objective, the trees planted and the natural and socio-economic environment in which they are established.

Some small-scale, community-owned plantations made up of a variety of trees grown over long cycles can be very beneficial. However, to compensate for even a small fraction of the eight gigatonnes of carbon we release each year into the atmosphere, millions of hectares of land would have to be taken over for carbon sequestration.

The likely consequence is that industrial, large-scale, monoculture, fast-growing tree plantations will be established and this can bring several problems: plantations have negative impacts on local communities, local economies and biodiversity. Some investigations show that this pattern is likely to remain unchanged for carbon sink plantations.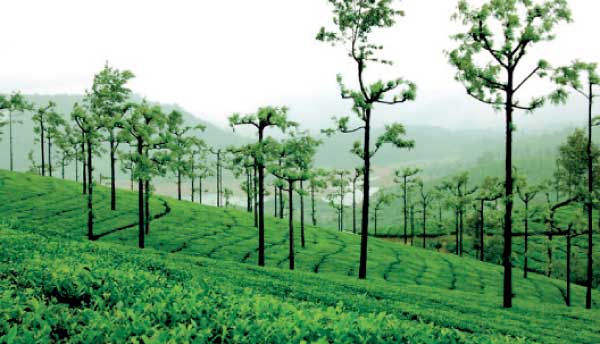 When it is not managed responsibly, tea production can also lead to soil erosion, competition for water and pollution from fertilizers and pesticides





Large-scale plantations often replace forests. There are comparatively few cases where large-scale tree plantations have been established on degraded land. Tree plantations can in fact be a direct cause of deforestation. This means that before large-scale tree plantations become a temporary carbon sink, they cause the release of large amounts of carbon previously stored in the forest and forest soils they replace.

Plantations can initially release carbon. Several studies suggest that if planted on certain soils, tree plantations established on clear-cut areas will continue to release more carbon than they absorb for at least seven years. Consequently, tree plantations should be considered sources not sinks until proven otherwise. Unfortunately, there are many possibilities under the Kyoto Protocol to avoid accounting for carbon releases while receiving credits for sequestration.

Plantations negatively affect communities already touched by climate change. Climate change has mainly been caused by the North's high levels of energy consumption, but the impact is being felt most dramatically in poorer communities. This inequality is further compacted by large-scale tree plantations in countries where land and labour are cheap, but communities are offered little opportunity to participate in discussions that affect their lives.



Change is brewing in tea industry

We know that tea is the world's most popular beverage after water. Around the globe, more than six million acres (2.4 million hectares) of land are used for growing the 'Camellia sinensis' plant, whose leaves are brewed to make black, green and other varieties of tea. Like any tropical crop, tea raises a number of environmental and social issues.

Increasingly, however, the world's tea supply is produced on Rainforest Alliance Certified farms -- great news for the environment and the workers who produce the tea. In the UK alone, 60 million of the more than 160 million cups of tea consumed each day are Rainforest Alliance Certified and it's estimated that by the end of 2011, 70 percent of the tea volume sold by retailers there will have originated on a certified farm. That's just the beginning.




Rainforest Alliance working in tea

Tea farms often replace biodiversity-rich tropical forests with beautiful but single-species, monocultures. When it is not managed responsibly, tea production can also lead to soil erosion, competition for water and pollution from fertilizers and pesticides and tea processing can drive the demand for firewood to fuel tea dryers.

On the social side, the industry employs millions of people around the globe, which leads to its own set of challenges relating to wages, labour issues, housing, healthcare and other rights and benefits. By adhering to the standards required for Rainforest Alliance certification, farmers are helping to build a sustainable future for themselves and their families.

The programme kicked off just a few short years ago, with the first Rainforest Alliance certification of a tea plantation in 2007 --Kenya's Kericho Estate, owned by Unilever, the multinational corporation that produces Lipton (the world's best-selling tea brand). The company has pledged that all of its tea sold in tea bags around the world would be sourced from Rainforest Alliance Certified farms by 2015 and it is well on its way to meeting this goal, having already transitioned to certified tea in its Lipton Yellow Label line in Western Europe as well as in its PG tips brand, sold in the UK.

Though Unilever was the first big name to take the plunge, it has not been the last. The list of companies now committed to sourcing tea from Rainforest Alliance Certified farms reads like a who's who of the industry. Tetley, the world's second largest tea company, is sourcing certified tea for all of its branded tea bags and its loose black, green and red teas in the UK and Canada; it expects to do the same in the US, Australia and Europe starting in 2012. Twinings began incorporating Rainforest Alliance Certified tea into its Twinings Everyday brand in 2010, starting with 30 percent certified content and working its way toward 100 percent by 2015. A similar commitment has been made by Yorkshire Tea.





Rubber plantations reduced biodiversity by at least 60 percent





The producers are collaborating with the Ethical Tea Partnership -- a non-profit established by the industry -- to offer guidance and assist in training, in the hope that farmers will decide to pursue certification and help meet the demand.

Rainforest Alliance Certified tea is now grown in 11 countries -- including Argentina, India, Kenya and Sri Lanka -- on tea estates that have been audited to ensure compliance with the rigorous environmental, social and economic criteria required to earn Rainforest Alliance certification.
In 2012, more than 120,000 metric tons of certified tea were produced, a 53 percent increase from 2009, representing approximately 3.2 percent of all global production.

It is estimated that by 2016 the aforementioned mainstream tea brands will have helped convert 20 percent of the world's tea estates to certified production.



China's story on rubber

In one of China's most biodiverse regions, the spread of rubber plantations to supply the country's burgeoning automobile industry is carving up habitat and harming watersheds and tropical forest ecosystems.

By the 1980s, the government was offering incentives to the prefecture's poor farmers — many of them from ethnic-minority groups — to plant rubber on their homesteads as a way to escape poverty. Further, subsidies were introduced over the next two decades and China's 2001 entry to the World Trade Organisation granted its farmers better access to global commodities markets. As global rubber prices have soared to meet rising demand for tyres and other rubber-based consumer products, many rubber farmers have catapulted into the middle class. Some farmers say that they earn four times what they would for growing rice.

Today more than one fifth of Xishuangbanna is planted in rubber, both by individual villagers and large companies and the noxious smell of rubber processing hangs in the air on Jinhong's rural outskirts. But those are the least of the problems created as monoculture rubber plantations have replaced exceptionally biodiverse forests and contributed to a host of emerging environmental problems. These include topsoil erosion, rising stresses on watersheds and hydrological cycles and reduced rates of carbon sequestration, according to scientific studies.

The plantations also carve up the habitat of native animals like Asian elephants and white-cheeked gibbons. Environmental problems stemming from intensive cultivation of rubber and other cash crops also affect other regions in Southeast Asia where farmers are transitioning into plantation monocultures and away from swidden or slash-and-burn agriculture. The problems linked to that shift include erosion, increased stream sedimentation, accelerated pesticide use and declining water quality. A study on rubber and oil palm expansion in Thailand by the UK-based non-profit Birdlife International found that rubber plantations reduced biodiversity by at least 60 percent.




Plans to convert under-performing rubber

The Chinese government announced plans to convert a fifth of the prefecture's under-performing rubber plantations back to natural forest. That is significant because Xishuangbanna contains the world's northern-most tropical rainforests and is known as a hotspot for plant and animal diversity. Although it covers just 0.2 percent of China's area, it contains about a fifth of its mammals and more than a third of its birds.

Scientists say rubber is rapidly changing that rich natural legacy.

A 2012 study found, for example, that total forest cover in the prefecture fell from 69 percent in 1976 to less than 50 percent in 2003 and that the number of forest fragments increased by more than a third. During that same period, the expansion of rubber plantations resulted in the loss of roughly 500 square miles of tropical rainforest, according to a 2007 study in the journal Biodiversity Conservation. It was also reported that the area covered by rubber in Xishuangbanna grew from about 214,000 acres in 1992 to more than one million acres — roughly 1,600 square miles — in 2010. The Chinese government counts rubber plantations as forests, though many scientists disagree with that assessment.

The rubber transition in the prefecture is now abundantly clear: the terraced plantations near Jinhong yawn over a narrow mountain road, forming a green canopy that smothers sunlight. And the view from the city's riverfront promenade is of hillsides full of rubber trees, punctuated only by cellular towers and housing developments



Global situation

Global cultivation of natural rubber, which is native to the Amazon basin and was imported to Asia in the late 19th century, has expanded by about a third in the last decade, largely to feed the production of automobile tires. Synthetic rubber now accounts for more than half of global production but natural rubber is still in high demand because it generally is cheaper and of higher quality.

Asia accounts for about 97 percent of the world's natural rubber production, with Thailand and Indonesia each producing about a third of the annual global total of roughly 11 million metric tons. (China produces about 6 percent of the total.) And global natural-rubber production is expected to increase further in the coming decades partly to meet growing consumer demand in China, which in 2002 surpassed the United States as the world's largest rubber consumer because of China's rapidly growing auto industry.





Rainforest Alliance Certified tea is now grown in 11 countries -- including Argentina, India, Kenya and Sri Lanka





Scientists say rubber typically has been planted on hillsides in monocultures that leave nutrient-rich topsoil exposed to the elements. A common result is that monsoonal rains wash the soil into nearby rivers and streams, alter river PH levels and force rubber farmers to use more pesticides to sustain yields on damaged soils. A 2012 study in the journal Tropical Ecology found that organic carbon decreased in the soil of rubber plantations roughly 20 years after planting. By contrast, mixed plantations of rubber and tea in the study were found to be more efficient at sequestering carbon. And rubber trees are said to be "water pumps" that often are linked to water depletion.

(N. Yogaratnam can be contacted at treecrops@gmail.com)