---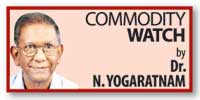 In recent years, many countries around the world have been tapping renewable resources to secure stable sources of energy. This tendency has been spurred by high fossil fuel prices, rising demand for energy and increasing concerns about the implications of fossil fuels on global climate (FAO). The European Union (EU) and the United States of America (USA) are currently the leading markets for and producers of biofuels, but Brazil and the emergent economies of China and India are not far behind. The growth in biofuels has been achieved primarily by introducing fuel-blending obligations and government subsidies (FAO).

Sustainability
Over the past two years, following the initial excitement over biofuels' potential as a clean source of energy, increasing concerns have emerged regarding the potential environmental and socioeconomic costs of large-scale biofuel feedstock cultivation, especially in developing countries. As a result, some major markets, such as those in the EU, have adopted production and trade safeguards, e.g., Renewable Energy Directive (RED), that require biofuels consumed in the EU to meet defined sustainability standards, regardless of their origin.

Indonesia is potentially a key supplier of biofuels, especially oil palm-based biodiesel, to world markets. In 2006, the country had 4.1 million ha of oil palm plantation, 31% of the world total. By 2010, the plantation area increased to about 7.2 million ha of oil palm, which accounted for 46% of the world's crude palm oil (CPO; FAO).
Currently, Malaysia is the regional leader in biodiesel production with an output of 540 million litres per annum as of 2010. Indonesia is the second with the production of 400 million liters in 2010. By 2019, Indonesia and Malaysia are forecast to nearly double their production of biodiesel, respectively (FAO). By 2025, it is forecast that biodiesel, mostly from CPO and other biofuels will constitute 25% of Indonesia's national energy mix.

Biofuels
Biofuels have increasingly attracted some countries' interest because of their potential to reduce the country's reliance on imported fossil fuels. As a result, in 2006, these countries made use of biofuels for transport mandatory and established blending targets at 5% in 2006, 10% in 2010 and increasing to 25% by 2025.

In early 2007, Indonesia announced that 60 biofuel projects worth about US$ 12 billion would be developed. However, a few of these investments have been implemented. The global financial crisis of 2008 and rising CPO prices made biofuels too costly and uncompetitive vis-à-vis fossil fuels. This caused biofuel refineries that had just commenced operations to reduce production or close indefinitely.
In late 2009 and 2010, as international economic conditions improved, the biofuel sector showed signs of revival. At the same time, country-level policies in Indonesia moved increasingly toward securing and sustaining the growth of biofuels by supporting large-scale plantation investments and prioritizing the development of biofuels on marginal or 'idle' land.

Between 2010 and 2020, experts expect between three and seven million ha of new oil palm plantations will be developed for food and biofuel. Some estimates run as high as 20 million ha based on the concession permits issued at various administrative levels in Indonesia. Historically, however, only one-third of allocated oil palm plantation concessions have actually been developed because of the high-risk business environment.

Issues
Expansion plans for oil palm plantations in some countries have become the subject of political and environmental debates. Some see oil palm as a commodity, playing an important role in mitigating climate change, providing alternative sources of energy and contributing to economic development and rural livelihoods. Others are concerned about potentially serious unintended social, economic and environment implications.
This ongoing debate is important and will likely determine the future of first-generation biofuels. Arguments in favour and against oil palm and biofuels are based on sectoral and institutional interests and also on different, often superficial, methods to assess the benefits or costs of oil palm. Using a systematic and empirical approach to shed light on the local social, economic and environmental impacts of oil palm development, would result in providing some benefits to the industry.



Research
Oil palm plantations supporting biofuel production or undergoing expansion or acquisition processes associated with bioenergy were examined. The impact assessment of oil palm plantation development and the potential implications of CPO-based biofuels on a few sites were made. The impact assessment focused on landowners, customary users, investing households, employees and affected neighbors.
Research findings indicated that the development of oil palm in all the sites examined has caused deforestation, resulting in significant secondary external impacts such as water pollution, soil erosion and air pollution. In terms of social impacts, many stakeholder groups, i.e., employees, out-growers and investing households, report significant gains.

However, it was found that these benefits were not evenly distributed. Other stakeholders, particularly traditional landowners, experienced restrictions on traditional land use rights and land losses. It was also observed, increasing land scarcity, rising land prices and conflicts over land in all sites.
Three major trade-offs are associated with the development of oil palm plantations, including those related to biofuels: Unevenly distributed economic benefits are generated at the cost of significant environmental losses; there are some winners but also many losers and economic gains accrue at the expense of weak rule of law.

Social implications
It is generally accepted that oil palm plantations are an important driver of economic development in because they contribute to state revenues and provide employment in rural. However, because oil palm cultivation requires a significant investment and a certain amount of experience, these benefits seem to accrue to those above a certain threshold of agricultural skill and income.

In some cases, oil palm can also be detrimental to local livelihoods. Oil palm plantations, especially large-scale estates, have frequently been associated with negative social impacts on rural communities and indigenous people. Although oil palm frequently appears to improve income, it affects social relations and land ownership in rural areas in ways that may ultimately work against the well-being of poor people.
It has also been found many cases of human rights abuse by plantation companies, especially during land acquisition and plantation development. Some studies indicate that most conflicts between plantation developers and communities occur because of lack of recognition of customary rights, breached agreements and disregard for the environment.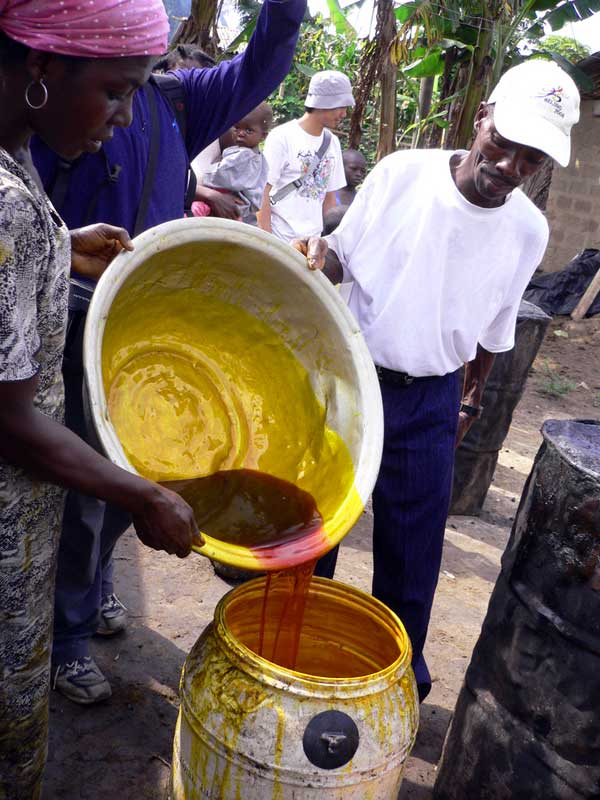 Environmental concerns
Deforestation is one of the key issues faced by the oil palm industry, where lowland rainforests contain high levels of biodiversity and peat lands are home to globally significant carbon reserves. Although it is generally agreed that oil palm plantations have resulted in deforestation, the actual extent, and whether oil palm has been the prime driver, is subject to debate.

For example, the Indonesian Oil Palm Research Institute (IOPRI) claims that only 3% of all oil palm plantations have been established in primary forests, whereas 63% have been developed in secondary forests and scrubland.
The conversion of natural forests for oil palm plantations has been associated with the loss of biodiversity, including a decline in populations of iconic species. Oil palm is considered a relatively poor replacement for natural tropical forests. Recent studies indicate that it ranks behind planted forest, agro-forest, and community woodlots in terms of the number of species it can support.

Forest conversion and plantation development as currently practiced are also significant sources of GHG emissions. Deforestation and land conversion contribute 15% to 25% of global carbon emissions. Converting lowland tropical rainforest to oil palm plantations is estimated to result in a carbon debt of 610 Mg of CO2 ha-1, which would take between 86 to 93 years to repay. For plantations established in peat lands, the carbon debt would be much higher, 6000 Mg of CO2 ha-1; this would take over 840 years to repay.

Expansion
Malaysia is expected to run out of suitable land for new oil palm plantations in the next three to four years, while Indonesia has the potential for another 10 to 12 years of acreage expansion.
The top two world largest palm oil producers accounted for 85 percent or 42 million tonnes of the total world production last year. It is believed that major replanting would be needed to put Malaysia's palm oil industry back on a fast growth track.
Between three and four percent of the country's total oil palm acreage is replanted each year. "At this rate, it can take almost a quarter of a century to replant the entire national acreage," it has been said, adding that further potential to increase yield levels would be via best management practices and seed development.

Another constraint on the industry is a shortage of fruit harvested. At least 80 percent of plantation labourers in Malaysia are Indonesians and with Indonesia's own palm oil industry on a high growth track, there is stiff competition to retain the labour pool from returning to their homeland.
Palm oil production has been documented as a cause of substantial and often irreversible damage to the natural environment with impacts including deforestation, habitat loss of critically endangered species.

It is therefore a concern that most of Malaysia's potential for new plantations is in Sarawak with much of it being low-lying coastal peatland or inland forest claimed by indigenous tribes.
An international report envisages that only 800,000 hectares of land at most could be cultivated with oil palms in Malaysia in the coming years while the Indonesian government land survey indicated about 24.5 million hectares are potentially suitable for oil palm cultivation.

(The writer can be contacted at [email protected])
---
---
Add comment

Comments will be edited (grammar, spelling and slang) and authorized at the discretion of Daily Mirror online. The website also has the right not to publish selected comments.

---