---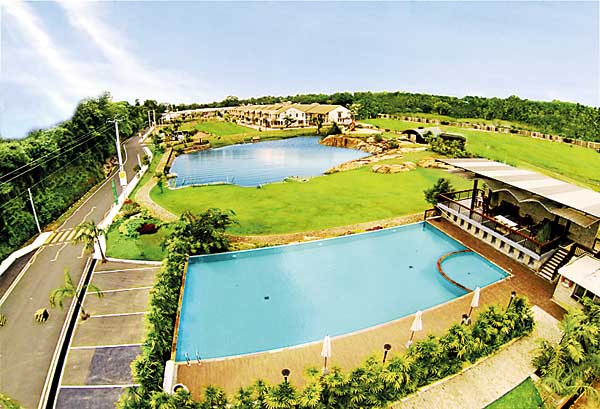 Sri Lanka's economy is growing steadily and recorded a gross domestic product (GDP) of 7.8 percent p.a. at the end of the second quarter this year. An improving external environment, higher investments and a recovery in domestic consumption, all indicate even better prospects for the country, while also signalling growth of individual disposable income, especially within the expanding affluent and high-net-worth segments.

The positive economic backdrop seems to be motivating individuals to create and increase their personal wealth. With the growth of disposable income, the more affluent individuals are seen to be seeking bolder investment options at higher risks with the anticipation of higher returns.

When it comes to investment in Sri Lanka, you would be primarily left with a few options, namely equities, treasuries and real estate for the long-term investor. As per the Colombo Stock Exchange, the equity markets have gained 2700 percent from 1990 and 1500 percent without the boom in 2009.

Unfortunately, the volatility in the equity markets however, makes it a risky investment during bear cycles. Stock markets are cyclical and given the rising interest rate environment that is expected to increase by another 200 basis points, depreciation of the Sri Lankan rupee and expected further rises in fuel prices make an investor in Sri Lanka desperate for other options.




Real estate is commonly known to be more of an asset than an investment. However, in Sri Lanka, it is progressively becoming a viable long-term investment, given the recent appreciation rates of property and lands, especially in Colombo and suburbs.

For instance, land prices in Colombo have appreciated rapidly in the last four years. With prime land parcels in Colombo 1 and 2 being offered at Rs.8 to 9 million per perch, construction of offices and resident spaces in the core of the city would imply a high rental expectation. Land in suburban locations is also expensive and is available at Rs.4 to 5 million per perch. In this backdrop, 'leapfrogging' seems to be an attractive and innovative investment that would present pronounced returns in the longer term.

Leapfrogging is the phenomenon of developing real estate at locations further away from the city, where land prices are still comparatively less expensive, despite the on-going improvements in infrastructural connectivity.

To increase financial attractiveness for outsourcing, developers and governments often explore the development of integrated office complexes, retail and residential developments in these suburban locations. These compact developments with walk-to-work concepts are also sustainable as they deliver better convenience to occupants where they will have easier access to all amenities and luxuries while having quick access to their workplaces.

Hence, investing in real estate in terms of a second home or securing a land in suburban Colombo is appearing to be an increasingly attractive and a practical option for the contemporary long-term investor.

Besides, real estate is often a more comfortable investment. It is likely most people as children have grown up with the dream of owning their own home and have heard their parents talking about the importance of 'owning a home'. The result is that you would be more open to the idea of buying a land or home than investing their hard-earned wealth on any other investment. It is also a more tangible investment, because a real estate investment could be looked at and felt, with the assurance that you really 'own it'.

Also, if you do your homework right, it's more difficult to be defrauded in real estate. You could physically show up, inspect your property, run a background check on the developer or the seller and make sure that the building is actually there before you buy it, unlike with any other investment option such as stocks, in which case you would have to rely on the performance of the company you invested in and its management for a decent return on your investment.

Even if you may be using debt in real estate, facilities could be structured far more safely than using debt to buy stocks by trading on margin. Also in Sri Lanka, real estate investments have traditionally been a terrific inflation hedge to protect against a loss in purchasing power of the rupee, which indicates that buying your own home has become one of the most attractive long-term investments in Sri Lanka today.

(Namal Perera is the CEO of International Construction Consortium (ICC). Nivasie, being a fully-owned subsidiary of International Construction Consortium (Pvt.) Ltd (ICC) has celebrated many successful satellite housing projects, which include Nivasiepura, The Nest, Tranquil Crescent, Hill Crest Estate, Victoria Range Bungalows Kandy and the current project Orchid in Malabe)
---
---
Add comment

Comments will be edited (grammar, spelling and slang) and authorized at the discretion of Daily Mirror online. The website also has the right not to publish selected comments.

---