---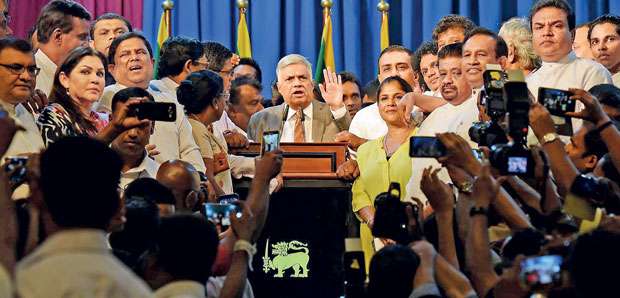 Sri Lanka Prime Minister Ranil Wickremesinghe speaks to supporters at the prime minister's official residence in Colombo on December 16, 2018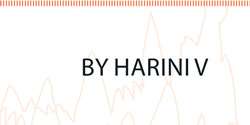 CNBC: What might seem as a crisis averted in Sri Lanka — is actually far from being over and investors could potentially be underestimating the level of uncertainty in the country, an expert told CNBC.

The hostility between the country's top two statesmen reached its peak in October when President Maithripala Sirisena fired Prime Minister Ranil Wickremesinghe, claiming the action was within his constitutional rights and swore in Mahinda Rajapaksa — a former president whose decade-long regime had a track record of suppressing free speech, intimidating minorities and harassing critics.

After that, Sirisena forced the country's parliament into a three-week recess, stopping lawmakers from holding a no-confidence vote against Rajapaksa.

Last month, the country's Supreme Court ruled that the president's moves to dissolve parliament and prepare for snap elections were illegal and unconstitutional. Sirisena complied with court orders and reinstated Wickremesinghe as prime minister in mid-December.

While that development seemed to be a return to the status quo, it is "at best an uneasy and fragile truce" explained Sasha Riser-Kositsky, senior analyst at political risk consultancy Eurasia Group.

"What I think is under appreciated by a number of investors is how fragile things still are. The relationship between the prime minister and the president is fundamentally broken. The president has now shown that he is willing to take pretty out-there unconstitutional actions, there's nothing preventing him (from doing) something like this again," Riser-Kositsky said.

The country is set for its political divisions to yet again come to a head during presidential elections that are expected to occur in late 2019 and the parliamentary elections that are scheduled for 2020.

"It's going to be a pretty rocky and tumultuous time through the next elections. Governance rarely works when the two most senior figures in government despise one another. And one is continuously seeking means to undermine the other," he said.

"It does not make for stability or policymaking. And that's the scenario investors will confront in Sri Lanka for much, if not all, of 2019," he added.
The country has already suffered some economic repercussions: reports said the country's financial sector and tourism industry have taken a hit following the political crisis.

Backlash for minorities
Another potential result of the governmental infighting is that minority groups in Sri Lanka could see their fortunes slide.

There is fear that, in the run up for upcoming elections, there could be an attempt by various parties to stoke Buddhist nationalistic sentiments to win over voters from the roughly 70 percent of the country that identifies with that religious label, according to Pratyush Rao, lead analyst for India and South Asia at global risk consulting firm Control Risks.

Minority issues currently at play in domestic politics include investigations into alleged war crimes during the civil war and the transfer of some administrative powers to the Tamils in the northern region, Rao said.

The United Nations and rights groups have accused the Sri Lankan military of killing thousands of civilians, mostly Tamils, during the final weeks of the 1983-2009 civil war and have pressed for justice for the families of those who disappeared. Rajapaksa's administration had resisted the probe and denied U.N. officials entry to the country.

"There is a concern that minority rights — or at least progress on some of the pending issues — will slow down between now and the elections. And you might see progress only after the elections and that, too, if you have the right kind of verdict. If Rajapaksa comes to power you can almost be rest assured that he is ... not concretely going to make a move towards these (minority) issues," said Rao.

Sirisena has the authority to call presidential polls as soon as mid-January but too early of an election could reduce the chances of him winning, some political analysts have said.

China factor
China was one of the first and few countries to publicly support Rajapaksa when he was named Sri Lanka's replacement prime minister. That decision from Beijing could ultimately lead other countries to be more sceptical of Chinese investments, according to Riser-Kositsky.

Experts have noted that, Sri Lanka forged friendlier relationships with China under Rajapaksa's presidency and Colombo was seemingly more willing to accept Chinese investments during his tenure.

"After the civil war — when Rajapaksa was under a lot of international criticism from India and the rest — China made the point that 'Look, we do not really care about your democratic deficit and we are more than happy to do business with you.' Back then it was a pragmatic decision on his part to gravitate toward the Chinese," Rao said.

The return to the status quo in Sri Lanka will "probably make China more wary of so openly backing adventures in third countries," said Riser-Kositsky."The perception that China backed a series of unconstitutional moves designed to replace a national leader with an individual seen as friendlier toward Chinese interests will set back China's broader push to win friends and influence people around the world, particularly in the Belt and Road Initiative countries," he told CNBC in an email.

And, when countries consider future investments from China, they may now be more likely cast a "critical eye toward the potential political and economic dependencies on Beijing that they could create," Riser-Kositsky added.

(Harini V is an intern for CNBC.com out of the Asia Pacific headquarters
in Singapore)