---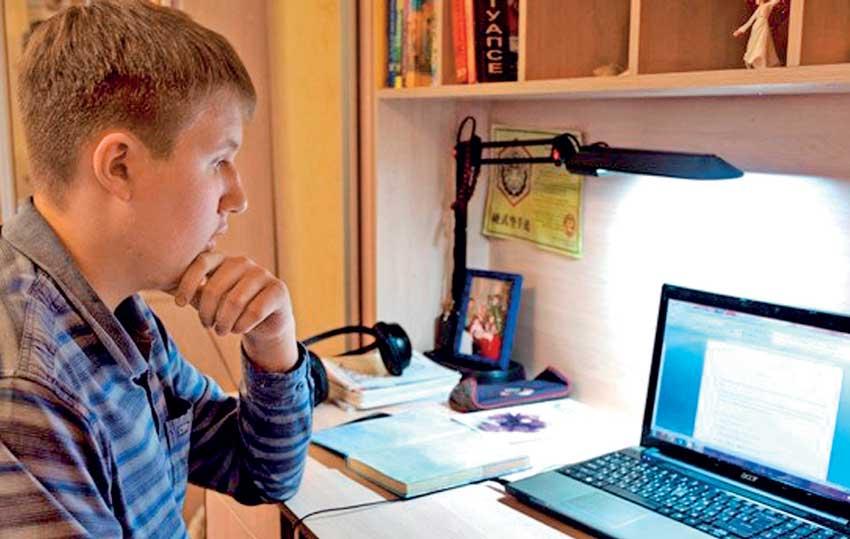 The biggest question that countries like Sri Lanka face when looking at online exams is whether there would be fairness and accuracy in judging the performance of a student under conditions that cannot be physically monitored

The COVID-19 lockdown has been a great leveler, as various sectors across the world struggle to
maintain status quo.

One that has shown resilience to drastic changes in life under lockdown is education. Whilst online delivery of lectures and course material may have been considered the more strenuous part in remote learning, education institutes across the world are now facing the greater challenge, i.e. rethinking and remodeling examination platforms.

With the pandemic expected to last much longer than expected, exams cannot be put on hold indefinitely. The Cambridge University in the UK has set in place alternative arrangements for their
Easter Term examinations.

All assessments during the Easter Term are to be carried out remotely, replacing the usual exams. While there may be significant modifications to the format and mode of assessment, the Cambridge Faculties and Departments assure students that no additional teaching will be required to take them.

Moving to online platforms
Universities and high schools in the USA, Canada, and the UK are also moving their examinations to online platforms, as this would be the best alternative given the circumstances. They are looking to manage issues of academic integrity, students in multiple time zones, ensuring they have the technology to take exams online, and providing adequate resources for disabled students.

According to online news channels, many colleges are relying on a web-based learning management system known as 'Canvas' that can be used as a platform for
online examinations.

The online exam formats are essay exams; exams converted to a series of smaller quizzes; and exams given online in combination with tools that lock down the students' web browsers so they cannot look up outside information or leave the exam until it is submitted.

Online magazine 'Harvard Crimson' says that Harvard students dispersed by the coronavirus pandemic completed their first week of online classes as of March 27th. According to the faculty, they have faith in the College's Honor Code to guard against the temptation of mid-exam Googling. Several instructors have shifted remaining exams in their course from closed-book to open-book, allowing students to consult textbooks and notes during assessments.

According to Stanford University's official catalog, the Stanford Bulletin, the final exams of the winter quarter which were suspended on the 16th of March resumed online on the 20th. All exams were open-book and students had the option of declining the final exam and instead, be graded on work done to-date, including in-class performance, papers, graded tests, and midterms.

Massachusetts Institute of Technology (MIT) was planning a similar course of action. As their website indicated, they were scheduled to resume lessons in an online/remote format in March, and would continue on to the normally scheduled end of terms and finals online.

Here in Sri Lanka, the Sri Lanka Institute of Information Technology (SLIIT) is moving in this direction. The university has already figured out the way forward and plans on giving students several options to take their exams and the way they would be graded.

Judging the performance
The biggest question that countries like Sri Lanka face when looking at online exams is whether there would be fairness and accuracy in judging the performance of a student under conditions that cannot be physically monitored. We islanders are well known for taking exams seriously and taking it within the parameters of a strictly monitored environment with the invigilator being the prime observer to ensure fair competition.

Professor Nimal Rajapakse of SLIIT says they cannot maintain such conditions with online exams. While there are always risk factors, the way online exams are designed for remote conditions differs from the way physical exams are conducted. Strict timing can be maintained technologically, and a bank of questions would be set up, where each student can be given randomly selected questions. Since all exams will be conducted on an open book system, there would be fair competition, and more challenging questions could be given, as students will be marked not on their 'memorized' knowledge but on how they demonstrate their skill in applying knowledge to answer the question. One-to-one oral examinations can further strengthen remote assessments.

There is an urgent need to keep to schedules and timetables when delivering higher education in the non-state arena. For one, students are paying for their courses either through private funds or student loans, which brings the 'opportunity cost' factor right into play. These students need to be the first out of the gate so they can grab those jobs.

Then the question would be, the level on which online exams would be assessed when it comes to job prospects? Professor Nimal Rajapakse does not think there would be any negative impact on how a future employer would evaluate such exams vis-à-vis job prospects. "For one, we maintain best practices that are internationally recognised, we are affiliated to so many universities abroad and they have opted for online and take-home exams. SLIIT's faculties have benchmarked standards because we follow a continuous improvement process in teaching methods and assessments. Our course material in most areas is done in consultation with allied industries, and our students through the years have maintained 93 percent employability in the job market." The Horizon Campus, Malabe, is another private University that hails the online platform as a useful tool for private higher education.
Upul Daranagama, Chairman of Horizon, says the lockdown has brought a change in the mindset of Sri Lankan students and their parents. "In this brief period, they experienced what is internationally known as the hybrid system, where 60 percent of lessons are conducted in a brick and mortar environment and 40 percent is
delivered online."

The Horizon campus has just completed their exams, which were conducted entirely online. The Chairman says the technology is equal or in certain aspects even better than physically conducting exams, especially as they can monitor students 20 to 30 times through Microsoft Office. "We can time them through this technology as it monitors them from the time they log in right up to their logging out. We also use WhatsApp effectively to send questions that require short and precise answers. I believe this exercise we are going through will not only create a precedent in preparing us for any kind of crisis but the online open book method of examinations we are using now, is a model that can be continued successfully
in the future."

Schools follow
Apart from universities, schools have also taken to conducting online exams. It looks like London A/Ls across the country will take this direction, with institutions like Cambridge going online. As economy.com reports, Cambridge Assessment International Education has introduced a new grading system for students, in view of the COVID-19 pandemic disrupting their exams that were scheduled for June this year. Issuing a statement to all Cambridge International schools worldwide, the University of Cambridge announced that the exams of the Cambridge IGCSE, Cambridge O Level, Cambridge International AS & A Level, Cambridge IPQ, or Cambridge Pre-U syllabuses scheduled for June 2020 are canceled because of the pandemic. The institute stated that grades will be given after taking an evidence-based decision for each candidate in each subject. The process is to be carried out in four steps, the first step being that the center will determine a predicted grade for each candidate for each
syllabus entered.

The lockdown and social distancing will change the way we have looked at things in the past. Old traditions will have to break and we need to think in a new paradigm where skills are tested rather than the ability to
mug up information.

Getting ahead requires a will and a determination to do so, and this pandemic draws a line between those who want to be winners and those who will stay behind. COVID19 has been a leveler that has given a new meaning to the haves and have nots of this game in terms of risk and vulnerability. The safety of one's learning environment is high on the agenda.

Distance learning
No doubt technology will play an enormous role in our future systems of education, more now than ever. Distance learning is bound to become a part of a child's learning from the early stages right up to his or her graduate studies, and every parent believes this would be the way for some time to come. The promise of vaccines, which would be the passport for brick and mortar learning, is still in the realm of distant reality, maybe one or even two years down the line.

If learning is over the internet, then exams will naturally have to follow. That being the case, finding international standards and best practices and creating our own new yardstick will be the obvious next step to take.
(The writer can be reached via [email protected])