---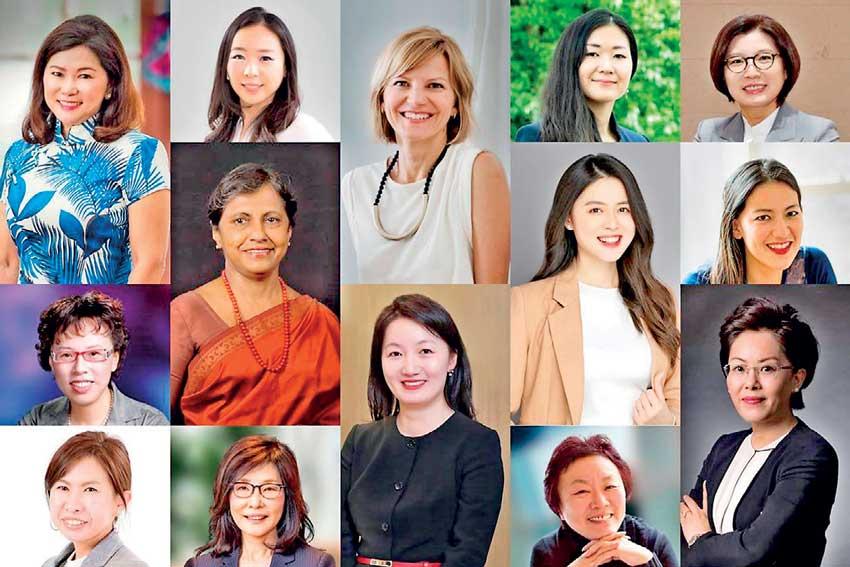 The 2021 class generated combined revenue of more than US$ 1.181b in 2019
The associated businesses represent 11 diverse sectors, employing more than 12,498 people across the region
The global programme now includes over 750 Winning Women across 50 countries
EY has announced 14 female business leaders selected for the Asia-Pacific class of the 2021 EY Entrepreneurial Winning Women — a programme designed to support women entrepreneurs to become global market leaders and to scale their businesses to reach full potential and break down barriers. Amongst them is Shiromal Cooray, Chairman and Managing Director of Jetwing Travels (Pvt.) Ltd and Chairman of Jetwing Hotels (Pvt) Ltd.

Joining at a time of unprecedented disruption, this year's cohort of new entrepreneursare focused on dealing withthe significantglobal challenges of today.Representing six countries in the Asia-Pacific region, they each bring an innovative mindset and some bring deep technological expertise which has led to breakthrough solutions in areas such as biopharmaceuticals, developing sharing economies and closing skills shortages with easy to use software tools.

Kath Carter, EY Global Talent Leader, Strategy and Transactions and EY Global Executive Sponsor, EY Entrepreneurial Winning Women programme said, "EY Entrepreneurial Winning Women is one of the EY organization's premier global programmes, and it's enormously rewarding to see how by championing women entrepreneurs, they areable to realize solutions that often address deep societal issues. Developing solutions, when others only see obstacles, is at the heart of the entrepreneurial mindset. This year's cohort of Winning Women in Asia-Pacific shows tremendous potential for ground-breaking innovations at a time when societies need them most."

This year's participants run high-growth businesses across a wide variety of sectors including education, architecture and engineering, pharmaceuticals, healthcare, home furnishing retail, consumer and hospitality. Their companies generated a combined revenue of more than US$ 1.181b in 2019 and employed more than 12,498 people.

Ruwan Fernando, Managing Partner of EY Sri Lanka and Maldives commenting on this announcement said, "Despite the many hurdles the pandemic itself and post-pandemic new normal has presented, the EY organization kept to its many promises and amongst them is delivering on the core values of the Winning Women programme – connecting unstoppable female entrepreneurs with each other and providing them with the advice and resources they need to unlock their full potential. The EY organization is proud to take an active role in advocating for women and leading by example. Congratulations Shiromal Cooray on being selected as an EY Winning Women."

Anoji de Silva, EY EWW programme host said, "Accelerating women's advancement is an economic imperative that creates higher growth, increased prosperity and stronger communities — it is key to building a better working world. One of the key benefits we have seen over the last five years is the very strong global network of women entrepreneurs we are connecting. "They even end up doing business and also learn a lot from each other's experience. The fact that so many of ourAlumni was present physically and virtually today to welcome Shiromal is a testament to the fact they see the value of the programme."