---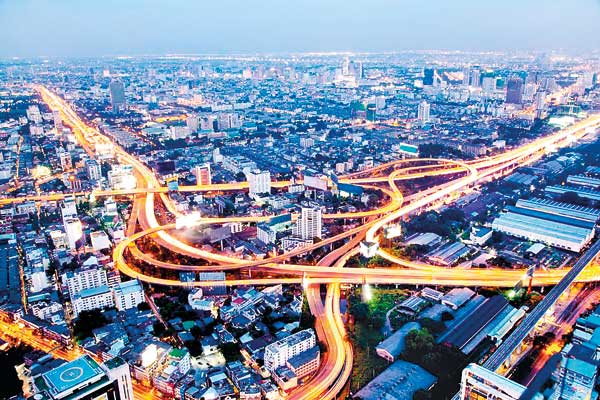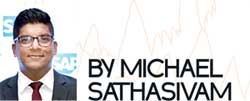 Sri Lanka today is on the verge of a major economic transformation, but how it manages its resources and policies will determine if it will turn out to be an economic boom or bust.


While public and economic policies are key factors, a number of other elements including productivity and efficient management of government services will set the pace for sustained growth.

Many economies across the world grew rapidly after the end of the Second World War and reached middle income status, but struggled to breakthrough and in most cases even make it to the next level. An extensive study led by the World Bank1 reported that only 13 countries graduated to high-income status by 2008 from 101 middle income countries in 1960. A slowdown in productivity growth was identified as the key factor holding back these economies and it was concluded that getting out of that situation also depended on productivity growth.

Labour productivity is also linked to the urbanization of economic hubs like Colombo, Kandy, Kurunegala and Galle. More and more people will migrate to urban areas in search of better employment and economic prospects. If not managed properly, this will lead to overcrowding the cities, poor infrastructure planning, overburden utilities and public service, leading to the collapse of the system and halting growth altogether.





Urbanisation conundrum


In a more recent report the World Bank said that Sri Lanka, along with its South Asian neighbours can benefit from urbanization as a major opportunity to transform their economies and join the ranks of richer nations. The report stated that Sri Lanka has performed well relative to other countries in the region, with its urbanization being less "messy" considering that only a relatively small proportion of the urban population live in slums and extreme urban povertybeing eradicated to a large extent. Nevertheless, between 1999 and 2010, Sri Lanka was the country in the region with the fastest expansion of urban area, as measured using night-time lights data, relative to urban population.

To better tap into the economic potential that urbanization offers, the report recommends actions at two levels - the institutional level and the policy level. At the institutional level, the region would benefit from improvements in the ways in which towns and cities are governed and financed. Specifically, the report identified three areas where reform could address fundamental deficits - in empowerment, resources, and accountability:
Improving intergovernmental fiscal relations to address empowerment.
Identifying practical ways to increase the resources available to local governments to allow them to perform their mandated functions.
Strengthening mechanisms to hold local governments accountable for their actions.

While a necessary pre-condition for meaningful progress, these reforms by themselves will not, according to the report, suffice. To bring about lasting improvements in both prosperity and livability, policy changes could also improve the ways in which cities are connected and planned, the working of land and housing markets, and cities-resilience to natural disasters and the effects of climate change.





Smart Cities and governments


The rapid evolution of the IT service, enabling traditional services to be more efficient with computerisation and interconnecting different entities to create seamless ties between them to offer better services may well be the future of any government looking at breaking through that middle income trap. The ICTA Agency of Sri Lanka, with the backing of the World Bank, provided some of the impetus in getting government services online and now have set a number of benchmarks for service delivery and have completely revolutionised some services such as renewal of revenue licenses for vehicles, obtaining examination results, etc. The government now needs to step up and think more like the private sector in planning, managing and implementing its growth strategies for future Sri Lanka.

Developed and fast developing economies are already adopting technology, big data and the concept of a connected city in their planning process and expect a significant improvement in the economic outcome.

In this scope, global market leader in enterprise application software, SAP has developed and successfully deployed its 'SAP Future Cities' portfolio that offers a range of solutions that help partners address the issues associated with rapid urbanization, the drive for smarter economies, the need for sustainable growth and the power of connected citizens. The ultimate goal is to assist cities to become smarter and run more efficiently.

SAP's strategy addresses five key aspects: supporting the fundamentals of good government; empowering public officials to be more productive; increasing community engagement and openness; driving innovation around government service delivery; and improving urban resilience to help ensure public safety and security.

The profound changes and growth in urban settlements require fresh thinking and creativity around how municipalities can run better. SAP Future Cities helps municipalities to engage with citizens, improve efficiency, deliver better services, improve tax and revenue collection, address social inclusion, open up government and increase public safety and sustainability.





Global insights and experiences


SAP has a strong and growing global presence in urban governments - from Berlin to Sydney, from Cape Town to Philadelphia, from Singapore to Birmingham, from Vienna to Buenos Aires. SAP Future Cities allows the company to deepen its understanding and broaden its focus around city, municipal and state government.

Some of the recently launched solutions include the CityApp, a solution that features crowd sourcing functionality and lets citizens report defects and damage in their immediate vicinity. Algorithms assimilate these reports with data, such as traffic density within that city sector, which can result in optimized city administration. SAP presents its "CityApp" project in cooperation with the city of Nuremberg.

Managing traffic is another issue Sri Lanka is currently facing in its urban centers, with the situation reaching critical in Colombo and Kandy. Smart traffic control is an SAP application currently used by the city of Darmstadt in German and demonstrates how Big Data–driven insights based on real-time traffic conditions and predictive analytics can help cities run smarter. Smart traffic control shows how optimized traffic light controls and additional car lanes help avoid rush-hour traffic congestion. Congestion indexes and speed controls based on data from RFID, GPS, camera and induction loop technologies provide pictures of real-time traffic issues and compare conditions with other cities and city sectors. Origin-destination analysis compares travel behaviors between city sectors, areas, streets and multimodal travel.





Conclusion


The Sri Lankan government has already started thinking about smart cities and the adoption of IT solutions to run its citizen service and its planning process. The Urban Development Authority is among the entities now seriously considering big-data, analytics and integrated planning. If policy makers are able to see this plan through, Sri Lanka might well be on its way to overcoming the middle income trap.

(The writer is the Country Business Head for SAP in Sri Lanka)