---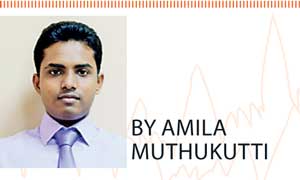 It is due to the forthcoming festive season that the business organisations in Sri Lanka, despite turbulent economic environment, are planning their bonus schemes to motivate employees, expecting good returns during the rest of the year. In other words, this is the bonus season in the corporate sector, a really tough time for managers calculating and making decisions on the bonus scheme.
In the general sense of the word, bonuses are paid for employees' extra efforts made to achieve organisational goals. As a significant amount of the annual profit of the company is allocated for paying bonuses, it is costly and has to be effectively designed. Furthermore, they are traditionally tied to financial achievements such as year-end profit.

The most important factor among others that motivate employees for going an extra mile can be considered financial rewards like bonuses. Poorly designed bonus scheme is a cost to the organisation and will not deliver expected outcomes. It should not be a way to make up for sins throughout the year. Hence, its productivity mainly depends on for whom and how it is implemented.

For whom
What employees are paid for is a question that has to be raised in this respect. Is it for performance or showing up? In other words, do you reward your high performers for their extra efforts or do people get paid for their jobs no matter how they perform? The answer will decide how effective your bonus scheme is. Bonuses or any kind of rewarding ought to be attached to performance because how employees perform determines the profit eventually distributed among employees as a bonus. Moreover, giving bonuses to top performers encourages a repetition of such behaviour in the future and also motivates others to follow them.

A common way followed by Sri Lankan corporates in preparing bonus schemes is that all the employees are granted with bonuses based on their basic salary which is stable. This method will create free riders and discourage highly performing employees. A bonus scheme should not be a subsidy but something that has to be earned with hard work. Equitable rewards foster a joint sense of mission, as long as it does not create free riding.

Productivity
Money is very effective in lighting a motivational fire. Therefore, bonuses motivate employees to work more productively. What is the most important thing in this connection is the way in which performance is calculated. Even if criteria and values may vary from company to company, the main objective which is the productivity, remains similar. Shareholders are the owners of the profit, while the employees are the partners of the profit. Consequently, more productivity means more profitability.
The human nature is that they are willing to earn more. Hence, the path to achieve goals or exceed employers' expectations must be clear for all the employees, so that they will earn higher bonuses than what they receive at the present. Even if a written document is distributed among employees, saying that they are eligible and claim for the bonus, what can normally be seen is that the employees are not communicated on their strengths and weaknesses, which actually help them out for moving forward.

Except for a special case such as an inquiry, employees are not allowed to identify their strengths or weaknesses. That is why, many employees, who think that they are eligible for a promotion but don't get promoted, complain of their superiors. If the employees can get an idea of their performance monthly or at least annually, they are able to rectify those weaknesses. Accordingly, each and every employee must be individually informed of their performance and a foundation for sharpening skills has to be laid.

Way forward
A bonus scheme that is naturally designed at uplifting employees' satisfaction should not be something that destroys the morale and unity of employees. Hence, unless you follow an equal method for paying bonuses, you must communicate others on reasons which compelled you to take the decision. If not, employees can't be prevented from being disillusioned at and dissatisfied with the company.

Here, even though the focus is on financial bonuses, there are many more methods such as flexibility, training and creating a healthy corporate environment whereby employees are motivated to retain and extend their support to the company. So far, even if it is discussed from the employers' point of view, employees must have common sense to wisely spend bonuses on essential things. Then, a bonus scheme will deliver expected outcomes for both employers and employees.

(Amila Muthukutti is a business executive qualified in economics, finance and HRM. He is employed by a leading company in Sri Lanka and can be reached at amilasmiles@gmail.com)