---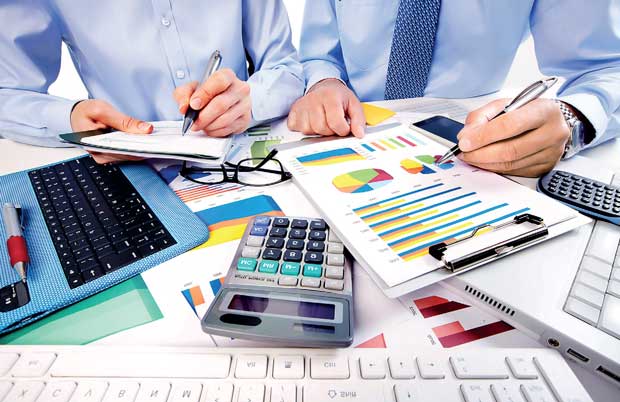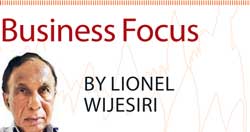 Business leaders talk about 'maximizing value', but when you look at their actions you will realise that their organisations don't maximize value; they minimize the number and magnitude of bad things that can happen to them.
Organisations are typically delighted when they invest and things go well. They rarely think that with some risk taking and forethought they could have created twice (or more) the value. Employees are rewarded and penalised for the results they actually realize.
They are seldom penalized for what they could have realized. If you judge your workers based solely on outcomes, you encourage your best talent to set aside renewal alternatives that carry risk and promise substantial returns. Instead, they will clean up last year's business plan and come in with modest improvements that will probably work to some extent but that will not be sufficient to renew your business.
If this is to change, you need a new way of thinking about large decisions like renewal. You must be able to discuss the quality of these decisions before you make them. You do so by applying the five attributes of a high-quality decision.

(1)High-quality data
(2)Access to advanced systems and training
(3)Sound judgment
(4)Trust
(5)Flexibility
(1) High-quality data
The better the data, the less time you'll spend debating the data rather than the decisions that have to be made and the greater your understanding of your company, your competitors and your environment, the more you can move from guesswork to making strategic choices.
There are some difficulties organisations typically face getting high-quality data and what can be done to resolve them:
Data quality. To improve executive decision-making, organisations should invest in highly recommended software systems.
Timeliness. Faster decisions mean higher profits. In particular, organisations are starting to realize the big benefits that can come from investing in integrated financial systems that help them close their books faster.
Unstructured data. Executives need to be able to use data from all sources, not just from certain types of databases. It's increasingly important to be able to extract intelligence from non-structured data sources such as documents or emails.
Benchmarking and external data. Your own systems will rarely contain all the information you need to make decisions. In order to determine your real performance and make the right decisions, you need to be able to compare your numbers with the economy, the market or your competitors.
Governance, compliance and risk. Decisions can't be made without considering risk and without considering your regulatory environments. Organisations should invest in risk management systems that are tightly integrated with the rest of their financial applications.
Transparency. Information transparency is key to maintaining high data standards. Executives need to be able to see exactly where the data came from, how reliable it is, how it was defined or manipulated and when it was last updated.

(2) Access to continuous training
Training of employees is crucial to improved decision-making. They should be competent to make full use of these tools. There is no point in spending on new technology if people do not use it.
Ease of use. The easier the technology, the more people will use it. The latest innovations bring information to the users' fingertips by making it a seamless part of their existing environments, whether it's email, a standard productivity application like Microsoft Word or Excel or a cell phone.
User adoption. The implementation of business intelligence (BI) technology should be considered the start of a project, not the end. Better access to data doesn't provide any benefits — that only happens when business processes change based on the new information.
Standardization. Having a standard BI environment across the organisation helps provide economies of scale on all aspects of training and user adoption and makes it easier to create a community of users that can support less experienced users.
Competency centres. Organisations should invest in a BI competency centre: a team that is dedicated to making the best use of the organisation's information assets, ensuring the right trade-offs between the needs of each department/project and the company as a whole.

3. Sound judgment
Decision-making processes, whether formal or not, need to leverage the strengths of human intuition. Data does not run companies; people do.
Collaboration. Intuition is very important, but it needs safeguards - and one of the best is other people. It must be easy to share data, different interpretations of what data means and proposed plans to improve the situation. The more information is shared, the more likely it is that bad decisions are avoided.
Guided analysis and best practice applications. Many decisions have to be made on a regular basis by lots of different employees. Organisations should propose a consistent set of analysis steps in order to help every user make decisions as well as the best analyst.
Links to financial planning. Business decisions have to be backed up by appropriate business changes, including budgets. Your business intelligence systems should be closely linked to your organisation's financial systems.
Profitability analysis. Make sure that decisions are being made based on what's important: profit. After all, there's no point in maximizing revenue if you're making a loss on each product.
Sharing with the business ecosystem. It's no longer just about your organisation. You increasingly need to make decisions based on the operations of the 'business ecosystem' of customers, partners and suppliers. For example, to make sound decisions about quality you may have to share and collect warranty information from your distributors.

4. Trust
To gain employees' confidence in management decisions, establishing transparency and trust is at least as essential as a good track record.
Shared vision. The more widely information is shared across the organisation, the easier it is for employees to understand and carry out executive decisions — and to provide critical front-line feedback.
Linking strategy to execution. Nine out of 10 organisations struggle to execute their strategy. One thing that can help is clear scorecards and dashboards that cascade high-level goals into key performance indicators that are tracked for teams and individuals. In particular, this helps make the inevitable tradeoffs between different decisions more explicit and transparent.
Compensation management. People must not only understand the strategy, but understand why they should follow it. There are few things that are more likely to make employees resist and mistrust decisions than misaligned incentives. Applications exist that help organisations plan and implement optimal compensation management strategies — and track if they're actually achieving the desired goals.

5. Flexibility — one size does not fit all
Approaches to decision-making and even to the use of data, need to reflect the fact that the world is a diverse place and one size does not always fit all.
Standard platform. Letting every individual or group look after its own information needs is a recipe for disaster. A BI competency centre should be given the mandate to make the necessary trade-offs between flexibility and standards. In today's fast-changing business environments, flexibility is achieved most easily with a standard platform but a variety of different techniques and interfaces appropriate for different users and situations.
Collaboration. Organisations increasingly realize that decision-making is an activity that needs to be opened up to more people in the organisation. Top-down execution of fixed strategies is giving way to more flexible, collaborative approaches and a common 'information infrastructure' is an essential enabling technology.
Service-oriented architectures. Computer systems are moving from monolithic suites to more modular, 'services-oriented' architectures. As business intelligence becomes more process-oriented, organisations need the ability to easily share and consume information services that can be adapted by users without further IT assistance.
Independence. The more volatile the environment, the more companies need to be able to access critical information fast. Your information systems should be maintained separately from your underlying operational systems and support any and every environment and be ready to accept information from new systems.
(Lionel Wijesiri is a retired corporate director counting three decades of senior management experience. He is now an independent consultant and a freelance journalist. He may be contacted on [email protected])