---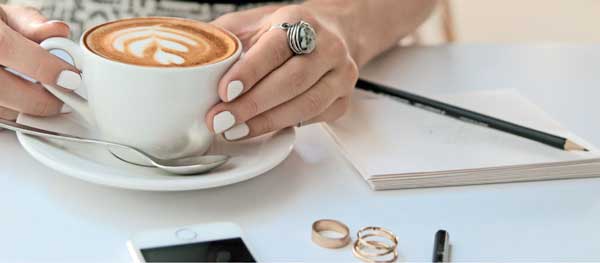 The trend is very much happening and we see the figures rising. Most women, having to manage with childcare, caregiving for parents and home affairs, are opting for home-based businesses. Some may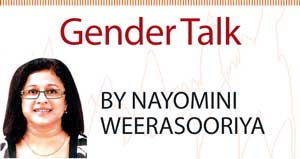 have left a lucrative career, others turning to entrepreneurship later in life. Yet, for these home-based businesses, there is tremendous potential for growth and expansion – if you only know how to manage the different phases.

What typically happens in a home-based business is that you first identify a need, develop the product or the service delivery required to fulfil that need and then set about building the business. If it concerns food, which it often does, then you have a product mix that is not much different from someone else's product offering. It may all work together well at the beginning – but what happens when it reaches the next phase? Growth may come in spurts or consistently for a while – it usually is tied to the industry you are in. Yet, what happens when you go through the growth curve is that you realize you have to bring a different approach to the table. This is where you must plan proper strategy – your business would depend upon your growth potential and your strategies placed towards getting more business – or enhancing the business you already have built. This is the second stage, one that will determine if your business will succeed or not.

Often, this is the phase when mom-entrepreneurs discover the vital parts of their business – this is where either they will decide whether the business will continue or not. This is when you realize you have to manage it all – including the business, more so the business. Spending time strategizing is more important than delivering orders; you realize that you need to spend time doing that – but when? Between school runs, homework supervision, household chores and taking care of ageing parents, you wonder whether you could indeed make it.

For most women choosing to engage in entrepreneurship, when they hit this stage, they usually discover that they could rely on a technology – new tech innovations are really good at helping you strategizing a home-based business. And they don't cost the earth. Technological inputs can help you develop a system that will support your strategies at building the business.

Stage three is when you realize that you cannot do it on your own all the time – you may have the tech inputs and have successful developed strategies but you need a team to pull in one direction. This is when you are able to put in place the team that will run the business essentially. This is a key development, one that must be successfully managed. Put the wrong team in place and you can kiss your business goodbye.

Real-life issues
Even if you have a team in place, it still takes your supervision and overall guidance to make it work. As I work on this article, I am reminded of the movie 'The Intern', which highlights beautifully the gap between a young tech start-up and her older, the retired 'intern', who can bring a whole lot of experience and expertise to the business and to her own personal life. In the movie, Ann Hathaway's character finally realizes that she cannot manage the business and still manages her life and her home. It is a commonly experienced set of circumstances but it provides insights into managing that part of the transition as the business grows.
Once you successfully complete this stage, you realize that sometimes you are spending too much time on the business and not enough attending to the children and your home. In the movie, Ann Hathaway's character Jules discovers that she has neglected her house-husband so much that he was having an affair, her daughter fast preferring her husband's company to her own.

Yet, for the woman who realizes that her dream, her business is growing and she has found the potential to make it succeed, it is also about making a lot of sacrifices. On the way – yet these sacrifices would only be worth it if you haven't sacrificed your family in order to go there. You must realize that when it comes to family, there's simply no sacrificing your loved ones and the time you must spend with them every day. Most successful women may not admit it but they do have regrets about not doing that often enough.

These are real-life issues that must be managed along with those of running a business. Can we successfully do both? Yes. This is where you need to prioritize and manage the phases – be able to balance it all as only we, as multi-tasking mothers, wives, daughters, sisters and nieces can do.

(Nayomini Weerasooriya, a senior journalist, writer and a PR professional, can be contacted at nayominiweerasooriya@gmail.com)