---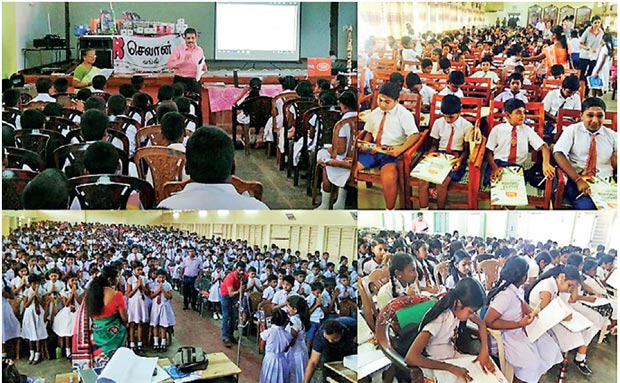 Seylan Bank hosted a series of Grade 5 scholarship seminars in the North and East, to enrich the quality of academic skills of studentswho are sitting for Grade 5 scholarship exam this year.

Seylan Bank under its flagship brand Seylan Tikiri, has been consistently engaged in conducting Grade 5 Scholarship seminars across the island, and this year, the bank's focus has been on empowering the students in the north & east by augmenting their educational, social and other academic skills.

The seminars were conducted at over 15 Seylan branches, enabling students with innovative insights such as how to prepare, face and manage scholarship exams with efficient time management. Furthermore, students were also trained on model papers and on the right approach. The Bank also encouraged students on the benefits of Seylan Tikiri, and Seylan Sure rewards scheme, which can be utilized to win rewards by showcasing exceptional talents in education.

As the next step, Seylan Tikiri plans to further expand its programme to provide more value added seminars for students who are facing economic hardship and need of advocacy support to better prepare themselves for any future endeavors.

In addition, the bank has also educated the participating parents on the importance of savings and provided key insights on how savings from a small age will enable kids to pursue their big dreams.