---
Strathspey Estate, situated in Upcot, managed by Maskeliya Plantations PLC, which is owned by Richard Pieris Group of Companies, performed very many religious activities to bestow merit to James Taylor, the father of the Ceylon tea industry, and those who were involved in this industry in the past and to invoke blessings for those currently employed.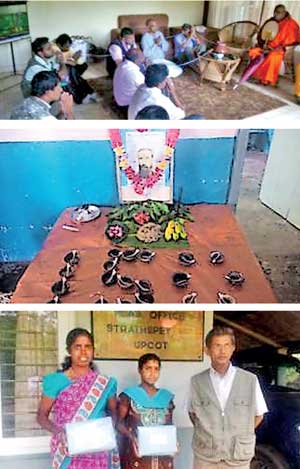 Further, offering alms, selection of best pluckers (leaf operator), giving awards in recognition of their services, providing packets of lunch to those who had worked in the past on this plantation, etc., took place on this memorable day.
Taylor started planting the tea bushes in the year 1867, 150 years ago.
Taylor of Loolcondera Estate, Hewaheta, Galaha, now acknowledged as the father of the tea industry, was a quiet and unassuming man who arrived in Ceylon towards the end of 1851 when he was 17 years old and took up duties as Assistant Superintendent on Loolcondera.
The acknowledgement of the terms of his engagement with G. and J. A. Hadden, London, ran as follows: "I hereby engage myself to George Pride of Kandy, Ceylon, for the space of three years to act in the capacity of Assistant Superintendent and to make myself generally useful, at a salary of £ 100 per annum, to commence from the time of my arrival on the estate and to have deducted from my salary the amount money advanced for my passage and outfit."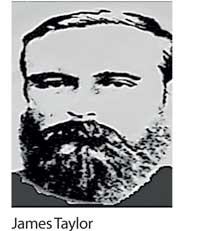 He remained on Loolcondera for his entire planting career of 40 years and only left Ceylon on one occasion, in 1874, when he went to Darjeeling to absorb as much tea lore as he could. He was painstaking in the extreme and by reading and experimentation took every opportunity to increase his knowledge of the tea-bush and its fragrant product.
For some time he had been planted with some success along the sides of the estate roads. The first leaf from the Loolcondera bushes were withered on Taylor's Bungalow verandah and manufactured in the bungalow by himself. He eventually built a 'Tea House' as he called his factory. Many famous coffee planters learned the art of tea growing and manufacture from him.