---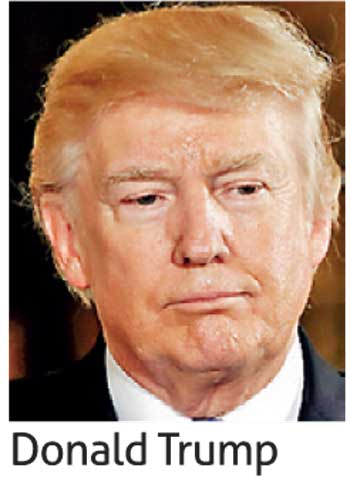 AFP: Donald Trump will take his populist message directly to the world's political and business elite later this month, becoming the first US president to attend the World Economic Forum in Davos in nearly 20 years.

Trump—who ran for president on a nationalist 'America First' platform— will mingle at the annual Alpine festival of globalism in Switzerland, and perhaps offer a few views of his own, the White House said.

"The president welcomes opportunities to advance his America First agenda with world leaders," White House spokeswoman Sarah Sanders said.

"At this year's World Economic Forum, the president looks forward to promoting his policies to strengthen American businesses, American industries and American workers.".
A string of US presidents have avoided attending the annual upscale event, fearing a sojourn to a European ski resort would make them look out of touch.

The last president to go was Bill Clinton, who attended in 2000.

The gathering might seem antithetical to Trump's brand of politics, but the White House insists his message will be the same surrounded by chalets as it would be in Washington.