---
REUTERS: Sri Lanka will cut government expenditure to stick to its 2017 budget deficit target of 4.6 percent of Gross Domestic Product (GDP) and compensate for a fall in revenue, the top bureaucrat in the finance ministry said yesterday.

Sri Lanka will fall short of its 2017 revenue target because of delays in adopting budget proposals, while flood relief after the worst torrential rains in 14 years pushed up government spending.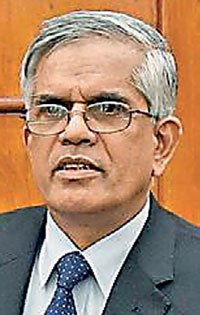 "We will re-arrange and cut some expenditure to meet the deficit target," Finance Ministry Secretary R.H.S. Samaratunga told Reuters on the sidelines of a meeting in the capital, Colombo.
"Unless there is approval for more borrowing, we can't go with the same expenditure we had targeted."

Sri Lanka has committed to cut the budget deficit to 4.6 percent of the GDP this year from the last year's 5.4 percent to satisfy conditions set by the International Monetary Fund for a US $1.5 billion loan it approved mid last year.

The island nation has targeted revenue of Rs.2, 088 billion (US $13.68 billion) this year, a 27 percent rise from last year's total.

However, the finance ministry now expects full-year revenue to lag its target and settle around Rs.1,900 billion, according to the assessment based on July 31 revenue figures.

The government will present a new tax bill demanded by the IMF as a condition next week and Samaratunga said some of the new proposals will be implemented from October 1 to raise the revenue for this year.