---
Sri Lanka Insurance (SLI) has declared a life insurance bonus of Rs.6.8 billion for this year, recording the largest life insurance bonus ever to be declared in Sri Lanka's insurance industry.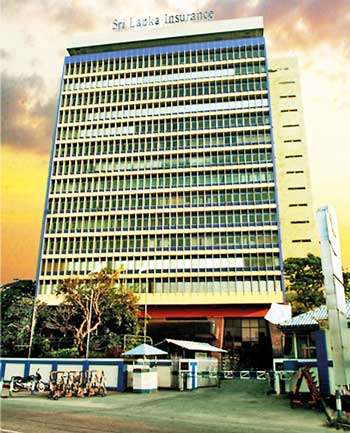 The company achieved this historic milestone by surpassing its own record of Rs.6.2 billion declared as life insurance bonus in the year 2017.

SLI has the largest life fund in the local insurance industry to date, which amounts to a whopping Rs.98.5 billion.

Over the past years, SLI has been declaring increasing bonuses to its life policyholders. It has given over Rs.50 billion in total as life insurance bonuses since 2006.

"SLI's prudent investment management strategies and accumulating life fund have enabled the company to give higher returns to its policyholders," the company said in a statement. SLI has an asset base of Rs.190 billion, which is again the largest in the country's insurance industry.

Meanwhile, the SLI brand has also been ranked among the top five of the most loved brands and the most loved insurance brand in the island in the 2018 Brands Annual published, recently.

The company has also introduced increased dynamism and expertise to all customer care and operational procedures, among which is the launch of its online portal for the convenience of busy customers.

The company is also in the process of expanding its branch network, which currently stands at over 120, to provide even better services to its customer base.

SLI, with over five decades of service to the nation, is the island's largest and strongest insurer.
It is the first insurance company in the country to have been assigned a global rating for financial stability, AA+ (lka) from Fitch Ratings, London, which is an assurance of the company's long-term financial sustainability.

The company has also been awarded ISO 9001:2015 certification for correct governing and operational procedures in line with accepted global standards.