---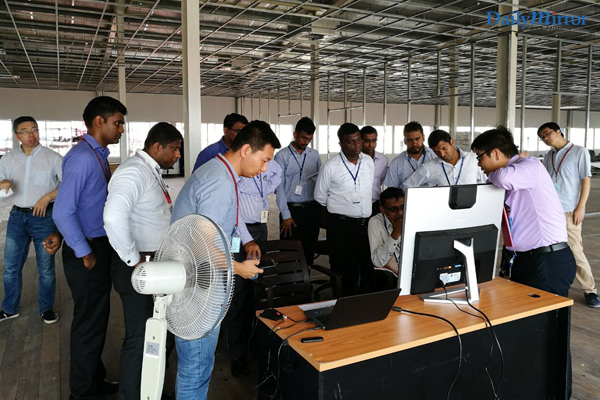 - 855.9 Mbps user throughput achieved using Advanced Carrier Aggregation in TD-LTE 2500 MHz band
- Over 700 Mbps cell throughput achieved on a single TDD Carrier using Massive MIMO
- 5.5 millisecond user plane latency showcased
Sri Lanka's No.1 ICT solutions provider and the licensed national backbone network operator, Sri Lanka Telecom, together with Huawei Technologies, has successfully carried out South Asia's first comprehensive field trial of Pre-5G LTE Advanced Pro technology, laying the groundwork for the next generation of broadband technologies. Sri Lanka Telecom has continued to develop its modern infrastructure; complementing its access technology portfolio with FTTH (Fiber-to-the-home) and fixed TD-LTE (Time-Division Long-Term Evolution) on one hand while implementing state of the art service platforms such as Akaza Cloud, IPTV (Internet Protocol television) and OTT (Over-the-top content).
Delighted by this high-tech achievement, SLT's Group Chief Executive Officer, Dileepa Wijesundera stated, "We anticipate momentous changes in our business with results that promise to be far-reaching and exponential. SLT being a challenging player in the arena and as a resilient and multifaceted company equipped for the future, together with our reading of the industry, will use such technological advancements to further penetrate and leverage all segments of the society."
SLT has already boosted the capacity of the Ultra High Speed National Backbone Network (NBN) with 100G technology, aiming to cater the future needs of all ICT operators in the country. The company is fully supportive of the Regulator to implement Quality of Service (QoS) based cost structures and infrastructure sharing for better utilization.
The SLT Group's overlaid broadband strategy comprises of; fixed-wired broadband, fixed-wireless broadband, Wi-Fi and mobile broadband provided by SLT's fully owned subsidiary Mobitel.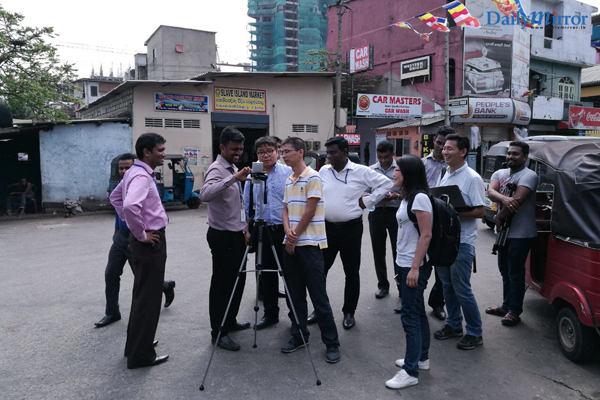 Adding further Mr. Wijesundera said, "The Broadband rollout strategy of the Company mainly focusses on the distribution of household density, performance capabilities of the respective technologies and the respective value propositions to the intended consumer. We pay close attention to these factors to optimise our operations in line with securing the maximum reciprocal returns on ultrafast fibre broadband, high-speed broadband via both fixed-wired and fixed-wireless and ubiquitous mobile broadband."
In the recent field trial using the TD-LTE 2500 MHz band, Sri Lanka Telecom reached a downlink speed of 855.9 Mbps for a single user terminal with Advanced Carrier Aggregation Technology, and achieved a cell throughput of over 700 Mbps for multiple users via a single TDD carrier using Massive MIMO technology with a 64T64R antenna configuration. SLT also achieved a user plane latency of 5.5 ms (milliseconds), a marked improvement over the 15 ms user plane latency currently experienced in LTE Advanced networks. Additional network features synonyms with forthcoming 5G technology specifications; including inter-eNodeB carrier aggregation, multi-user MIMO, soft sector splitting and Coordinated Multi-Point (CoMP) were also successfully tested in field conditions.
These capabilities effectively multiply the capacity that can be delivered over a wireless channel, allowing SLT to ensure higher downlink data rates for more customers using the same frequency resources and existing LTE cell sites, and any commercial LTE device. Higher downlink rates for individual users will enable smoother viewing of 4K and HD video, lower latency for online gaming, and seamless access to cloud services. More significantly, the multi-fold spectrum efficiency improvement enabled by this technology has far-reaching national implications, as frequency spectrum is a scarce national resource.
This field trial was conducted as part of an ongoing trial of Pre-5G LTE Advanced Pro technology undertaken by SLT and its technological partners, with an aim to enhance the fixed wireless broadband services offered to the customers in Sri Lanka. SLT expects to commercially launch its Pre-5G LTE Advanced Pro network by the end of this year and continue developing the technology capabilities further for successful 5G launch by 2020; the year in which 5G standardization is expected to be completed and fixed by the respective world bodies for commercial operations.