---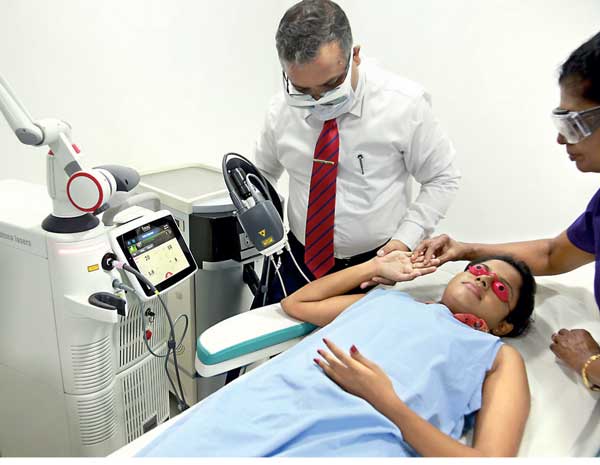 No matter how beautiful or smart you are, a small imperfection in your skin might make you lose confidence in front of others.Everybody has a right to look perfect.

Today, skincare has become a growing concern in the countrymore than ever. The answer to this matter lies in modern aesthetic technology,which has enabled people to experience safe, effective and long lasting results,when treated by professionals.

Lushskin Clinic propositions their significance by creating an environment in the form of professional and experienced clinicians utilizing the most advanced medical aesthetic technology,ina modern, non-hospital ambiance, where privacy is imperative. At Lushskin Clinic, treatments offered to clients are very safe, as they are always carried-out by trained and qualified medical professionals. The panel of medical professionals consists of leading dermatologists, plastic surgeons, facial surgeons and dentists to ensure maximum safety.

Lushskin Clinic encompasses a dynamic team with over 25 years of experience in the Sri Lankan healthcare industry and the clinic has grown immensely since its inception in 2014. The clinic specializes in offering a variety of non-surgical treatments in skin-care, anti-aging, hair-growth and slimming. The vision of the treatment center is to help clients deal with aesthetic imperfections and instill confidence by erasing their flaws and making them appear perfect. Lushskin Clinic is patronized by many clients including celebrities and the brand "LUSH" has been endorsed by thousands of clientsas of today.

The treatment portfolio at Lushskin Clinicis quite extensive as it has been continuously growing since the inception. The treatments offered at the center include acne scar removal, permanent hair reduction, skin resurfacing, skin rejuvenation, skin toning, warts and skin tags removal, tattoo removal, PRP treatments,dermal fillers, Botox treatment, hair growth treatments, slimming treatments, teeth whitening, and many more aesthetic solutions.
The latest addition to the services offered at the clinic is the hair growth programme. This is very unique at Lushskin Clinic as they offer tailor-made solutions that are capable of catering to the needs of every single individual who suffer from different complications.

The fat reduction programme is also worth mentioning as they utilize a proven technology of cryo-lipolysis, which is used worldwide to get rid of excess fat. This is a non-invasive, safe and comfortable treatment, only available at the Lushskin Clinic in Sri Lanka.

Lushskin Clinics are conveniently located at 27, Vijayakumaratunga Mawatha, Polhengoda Road, Colombo 05 and 1100/4 Pannipitiya Road, Battaramulla.