---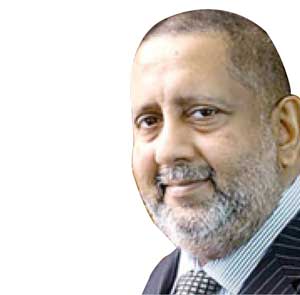 Cargills Bank Limited, the banking arm of the Cargills group, last Friday announced the appointment of Rajendra Theagarajah as the Joint Deputy Chairman of the bank with effect from December 01, 2016.

Theagarajah is a banker with a wealth of experience in the banking and financial services sector and counts over 30 years of experience in banking both locally and internationally.
Theagarajah served as Director / Chief Executive Officer (CEO) of National Development Bank PLC (NDB) from August 2013 till November 30, 2016. Prior to that, he served as CEO/ Managing Director at Hatton National Bank PLC for 9 years.

Theagarajah was also a past Chairman of Sri Lanka Bankers' Association (Guarantee) Ltd, Financial Ombudsman Sri Lanka (Guarantee) Ltd, former Director of Colombo Stock Exchange and former Chairman of the Asian Bankers Association. He has also served as a Council Member of the Sri Lanka Institute of Directors.

He currently serves as the Vice Chairman of the Ceylon Chamber of Commerce and is a past Chairman of the Chartered Institute of Management Accountants (UK) Sri Lanka Governing Board. He is currently a co-opted member in the CIMA UK's Global Council and also serves as an independent non-executive Director of Carson Cumberbatch PLC. Commenting on the new appointment, Chairman of Cargills Bank Limited Louis Page stated, "It is my pleasure to welcome RajendraTheagarajah on board. We are cognizant of the exemplary service that Theagarajah has rendered to the banking industry and we are confident that Cargills Bank would immensely benefit from his business acumen and exceptional industry knowledge and enable Cargills Bank to be a lead player in the industry in the foreseeable future.

The Chairman stated that Theagarajah's appointment as Joint Deputy Chairman coincides with two milestone achievements by the bank—the fulfilment of the Tier I capital requirement of Rs.10 billion and the recording of quarterly profits in the third quarter 2016. The Chairman further stated that they are confident that with Theagaraja's guidance, Cargills Bank would be a lead player in the banking Industry in the foreseeable future.
With this new appointment, the Cargills Bank directorate would be: Louis Page(Chairman), Ranjit Page (Joint Deputy Chairman), Rajendra Theagarajah (Joint Deputy Chairman), Prabhu Mathavan (Managing Director/CEO), Mangala Boyagoda(Senior Director), Kamalini De Silva, Faizal Salieh, Richard Ebell.