---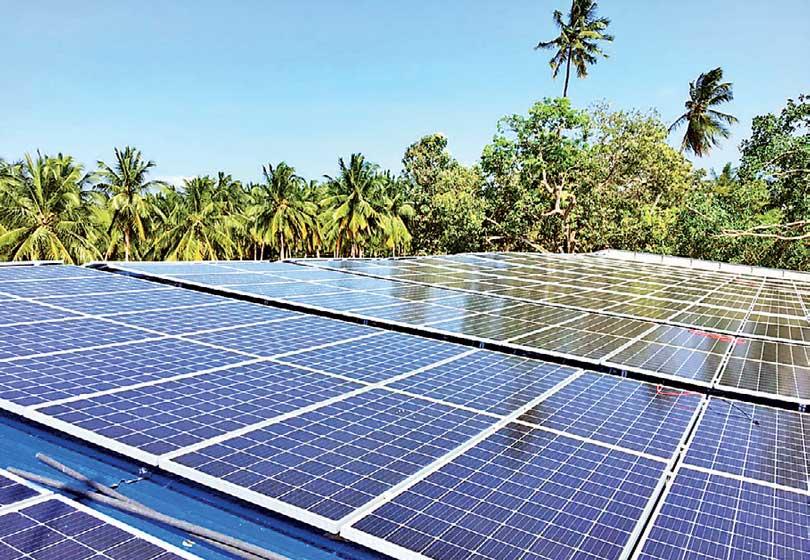 Connects first ground solar project of 1MW to national grid
Already connected 3.2MW through rooftop solar

Panasian Power PLC (PAP), one of Sri Lanka's leading green energy solutions providers, recently connected their first ground solar project to the national grid through the Soorya Bala Sangramaya scheme.

The project, located in Beliatta is spread across four acres of land and will generate 1MW. It is only the third project in the country to be connected through the Soorya Bala Sangramaya scheme which was initiated by the Power and Renewable Energy Ministry.

Through this scheme PAP has also connected a further 3.2MW of rooftop solar, spread across six locations mainly in the Kurunegala district, via their partnership with the Hela Clothing Group. This brings the company's solar portfolio to 6MW and total power generation to over 14MW.

PAP has a further 6MW in the pipeline under the Soorya Bala Sangramaya scheme and another 4MW of rooftop solar currently under construction as the company continues to expand its strength in solar energy.
Commenting on this achievement Pathmanatha Poddiwala, Executive Director – Panasian Power said, "Projects like this and forward-looking schemes like Soorya Bala Sangramaya have made solar a viable alternative to high cost, unclean sources of electricity generation.

"It brings Sri Lanka's energy policy in line with the rest of the world and puts us on the path to becoming energy independent. We are proud to play our part in this journey that will ultimately help cut costs and carbon emissions, which in turn will reduce the burden on taxpayers and keep the world healthy for future generations."

PAP's ground solar project will reduce annual CO2 emissions by 1092 metric tonnes and save 5490 trees each year. The rooftop solar project will save a further 15678 trees each year and reduce 3513 metric tons of CO2 emissions annually.

This latest achievement comes on the heels of the company having completed a private placement with the Emerald Fund.

The institutional investor purchased a 20 percent stake in the company for Rs 400 million, where the proceeds will fund PAP's strategic objectives. In addition, through this infusion the company recently surpassed the Rs.2 billion market capitalisation mark.

The Soorya Bala Sangramaya was launched by the Ministry of Power and Renewable Energy in collaboration with the Sri Lanka Sustainable Energy Authority (SLSEA), Ceylon Electricity Board (CEB) and Lanka Electricity Company (Private) Limited (LECO) to promote the setting up of small solar power plants on the rooftops of households, religious places, hotels, commercial establishments and industries.

It is expected to add 200 MW of solar electricity to the national grid by 2020 and 1000 MW by 2025.

Panasian Power PLC (incorporated in 2002) owns and operates mini hydropower plants supplying electricity directly to the Ceylon Electricity Board. In 2017, the company diversified into solar energy to meet its target of having an energy portfolio of 30MW by 2020.