---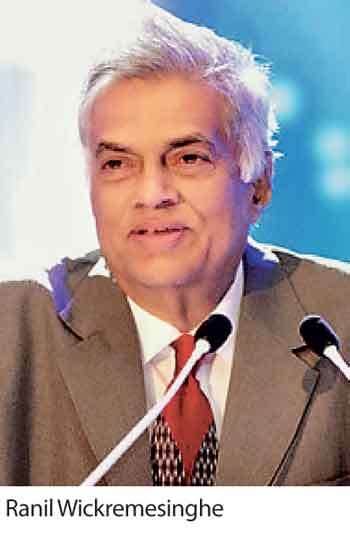 The Sri Lanka Retailers' Association (SLRA), with a vision of 'Achieving Retail Excellence' will hold the nation's premier retail sector knowledge event – Sri Lanka Retail Forum (SLRF) 2018 "Towards a Dynamic and Evolving Retail Sector".

The forum is set to take place next week at Cinnamon Grand Colombo, with the inauguration and networking with industry leaders taking place on 17th October, followed by a full-day forum on 18th October 2018.

Prime Minister Ranil Wickremesinghe will grace the inauguration as the Chief Guest, and Finance and Mass Media Minister Mangala Samaraweera will be the Chief Guest on day 02 of the Retail Forum.

Accounting for approximately 1/3 of Sri Lanka's GDP, the retail sector is a large contributor to the economy, therein giving a huge potential for economic growth resulting from achieving retail excellence. Furthermore, shopping and retailing is a significant factor which affects the preferability of Sri Lanka as a tourist destination.
The two industries work in parallel, and this Tourism – Retail nexus will be explored at SLRF 2018. SLRF 2018 also seeks to energize the maturing Retail Industry and provide solutions to struggling sectors, to reach the untapped potential of Sri Lanka as a retail hub, which consists of a 2 billion plus extended market population in the neighboring region and as such, this forum will stage a common goal, at the regional, national, industrial, and corporate levels.
SLRF 2018 brings together the best across the globe, with 18 resource persons lined up, 9 of which are foreign experts who are presently in the regional retail conference circuit and seasoned in the global retail ecosystem. This provides the forum a balanced perspective, with insights to the local retailers on international trends.

They will share their acumens and lead deep-dive discussions centered around 4 thematic sessions – 1. Reshaping Customer Engagement, 2. Driving Tomorrow's Retail Today, 3. New Models Challenging the Status-Quo: Brands-Culture-Sustainability, 4. Where is Retail in the Region Heading?

Sri Lanka Retail Forum is ideal for those keen on learning new trends and innovations in retail, and it will provide the best opportunity for networking with industry leaders, and collaborations in the retail sector.

Registrations for the event close on 15th October. For inquiries or registration contact Niroshini via 115588852