---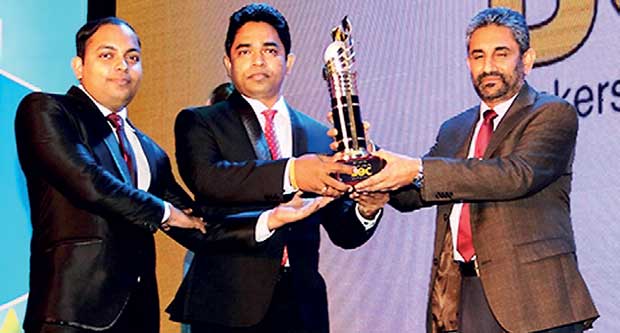 Nature's Agro Products Lanka, a leading value-added cinnamon and spices exporting company, was presented the Gold award in value-added agriculture sector, medium-scale coconut and coconut-based products sub category at the 24th annual National Chamber of Exporters of Sri Lanka (NCE) Awards, held recently at The Hilton Colombo.
With a long and proud history of international trade, Nature's Agro Products Lanka is currently exporting its products to 20 countries including South Korea, Japan, New Zealand, Australia, Bolivia and Saudi Arabia.
Reputed internationally for quality cinnamon products, Nature's Agro Product Lanka has an excellent range of value-added quality exports including tea, virgin coconut oil, nutmeg, pepper and clove.
The company has been awarded with ISO 22000 and HACCP standards and a number of quality certificates. Nature's Agro Products Lanka continues its endeavours in manufacturing herbal products aimed at improving the quality of life.
"Innovation is our main focus, rather than continuing with traditional products we intend to conquer the world with new inventions. We have already attempted to find a solution to a global epidemic with one of our new products. There will be a worldwide demand once the product is launched, we hope," stated Nature's Agro Products Lanka Chairman Samantha Punchihewa.