---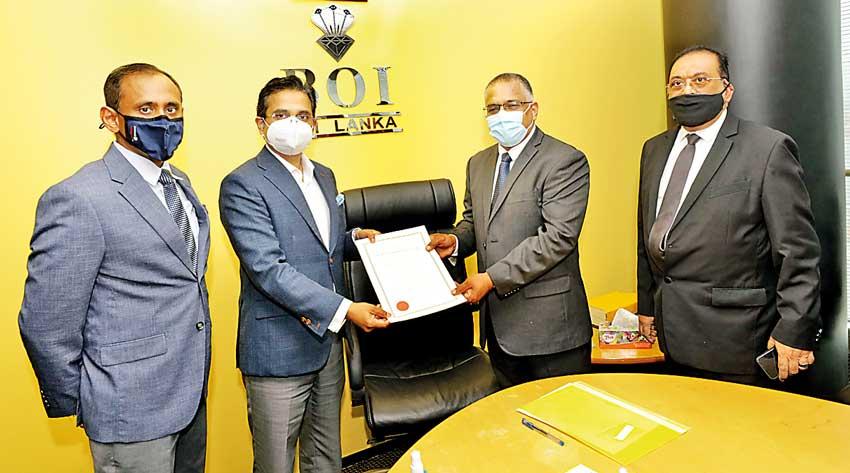 BOI certificate of registrations presented to Mila Fashion Appointed Director Hemantha Yatawara by BOI Chairman Sanjaya Mohottala. BOI Director General Pasan Wanigasekara (on the left) and Mila Fashion Group Consultant Saleem Mohamed (on the right)
Mila Fashion, part of the Design Studio group, has entered into an agreement with Sri Lanka's Board of Investment (BOI) for the setting up of a brand-new apparel manufacturing plant in Welioya.

The agreement was signed by BOI Chairman Sanjaya Mohottala and Mila Fashion Appointed Director Hemantha Yatawara.

Since its inception in 2009, the Design Studio group has established itself s as the supplier of choice for high street retailers in the UK and Europe, including Primark, ASDA, Sainsbury's, ASOS, Next and River Island, from its network of factories in Sri Lanka and Bangladesh.

The group provides employment to over 2,000 in Pandulagama (Anuradhapura) and Etawa (Kurunegala), and this new venture is to create an additional 1200 jobs.

The project, staggered across two phases, is a US$ 3 million investment with state-of-the-art machinery, automation and technology.