---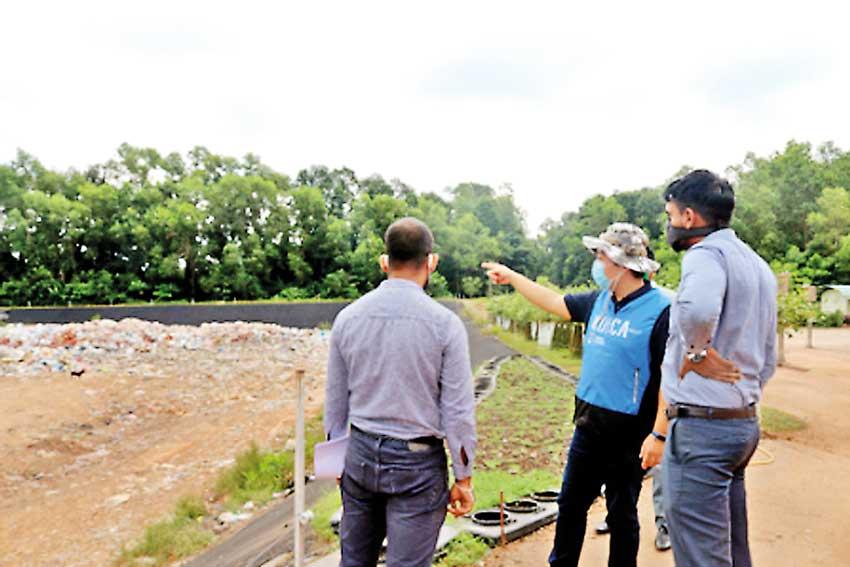 As a follow-up support to the project 'Establishment of Integrated Waste Management System in Dompe', where the Korea International Cooperation Agency (KOICA) established the first-ever sanitary landfill site in Sri Lanka, KOICA initiated project 'LANKA' (Landfill with Advanced and Nourishing Know-how and Alternatives), on April 18.

A KOICA statement said a delegation from KOICA, including Deputy Country Representative Kim Seokberm, visited the landfill site located in Maligawwatte, Kirindiwela, to hand over the final documentation from the LANKA project and conduct an overall evaluation.

The visit was reciprocated by the Central Environmental Authority (CEA) and other officials from the Dompe

landfill site. Since the original project handover in 2015, the CEA has been handed over the operation and maintenance of the landfill to its optimal condition for the benefit of Sri Lankans.
Based on the CEA's experience over the last few years and the findings of the evaluation conducted by KOICA, need for further assistance was identified in early 2019, which paved the way for the initiation of the LANKA project.

As a result, additional technical assistant and maintenance support worth Rs.94 million was provided in taking steps to mainstreaming the operational practices using the technical expertise of the SLC (SUDOKWON Landfill site management Corporation) from Korea.
Two experts from the SLC, with years of expertise in sanitary landfill operation and leachate treatment, worked in close coordination with the CEA during last year.

During the visit, the officials from the landfill site presented the history and development of the landfill site and conveyed their gratitude to KOICA for the support they provided to the site over the years, despite the many difficulties that have come their way.