---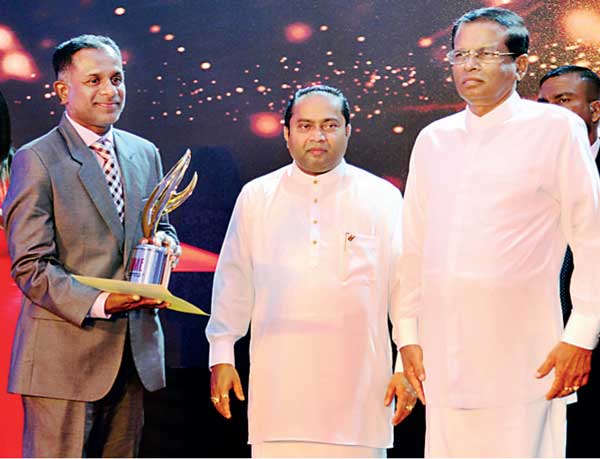 Home Center Chairman N. N. M. Naheem after receiving the awardNugegoda Home Center that has won the hearts of nation by selling fashionable furniture, excelled at the Flame Awards 2016, organized by the Western Provincial Council to honor the entrepreneurs.
The company's showroom situated at Nawala Road, Nugegoda sells the state-of-the-art furniture imported from Indonesia.

"We are different from others in that we sell uncommon, impressive and sumptuous furnishings. We are equipped with the latest furniture models that match the houses, hotels, function halls, offices or any other. We consider it our duty to serve the customers with the best international products at an affordable price. This victory is certainly the result of the dedication of our staff," said Home Center Chairman N. N. M. Naheem.

The company also exports furniture to Australia and Maldives and there is a great demand for their ornaments from the foreigners. These are mostly the hand-made. Naheem said that he expects to expand the business to satisfy both the local and foreign customers.