---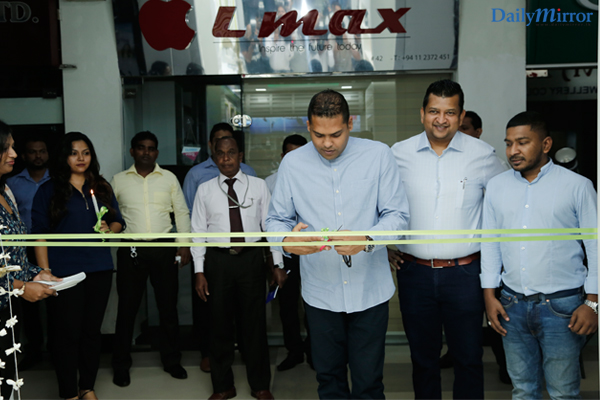 - Store inaugurated by the Hon. Minister,Mr. Harin Fernando, Minister for Telecommunication and Digital Infrastructure in Colombo
- Store to showcase range of premium smartphones and VIVE the first-of-its-kind virtual reality platform
HTC Corporation, a leading innovator in mobile and virtual reality technology, openedits first retail store in Colombo today. The HTC Store,located at Liberty Plaza, was inaugurated by the Hon. Minister Mr. Harin Fernando, Minister for Telecommunication and Digital Infrastructure.
Mr. Faisal Siddiqui, Vice President - South Asia said, "We are happy to open a store and it is our endeavor to keep introducing the latest technologies in Sri Lanka in the coming months. Sri Lanka is a very strategic market for us and HTC is fully committed to bringing the best in technology and innovation to consumers of this market."
The store showcases premium range of smartphones and HTC's VIVE, the first-of-its-kind virtual reality platform, for a complete immersive virtual reality experience. HTC VIVE has been recognized globally with over 65 awards including the Trusted Reviews Awards 2016: Trusted Reviews & VR Headset of the Year - Wearable Tech Awards, and a wide critical acclaim since its unveiling in 2015.
The launch of HTC store opens door for all gaming and VR enthusiasts in Sri Lanka to experience the virtual reality revolution.
The latest HTC flagship device, U-11 comprises of the highest rated Android camera with a DXO rating of 90. The U11 also boasts of all new edge sense technology, 6GB of RAM and 128GB of internal memory and snapdragon 835 for superfast performance and many more exciting features.