---
Sri Lanka's new government headed by President Gotabaya Rajapaksa may re-introduce the banking and financial sector consolidation if the need arises, a top government official said.
But the process would take new approach as considerable time has passed since it was first proposed.

During the latter part of the Mahinda Rajapaksa government, the Central Bank led by then Governor Ajith Nivard Cabraal launched a banking and financial sector consolidation process in a bid to strengthen the sector to withstand shocks and support the next phase of the country's development financing large scale projects.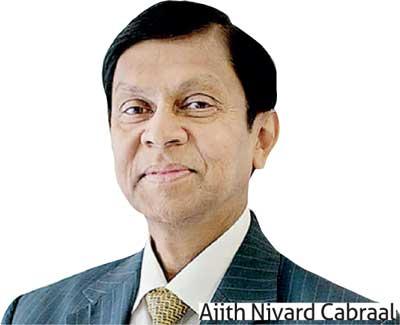 "The banking and financial sector underwent some serious reforms in 2014 and we were half way through the consolidation programme that was thought through very carefully. It could have made a huge difference in the entire landscape of the country," Cabraal, who is now the Senior Economic Advisor to the Prime Minister, said.

The consolidation process was shelved by the government, which came to power in 2015.

While many large and mid-sized lenders grew organically with their own balance sheet strength, few other small-sized licensed banks and many finance companies came under stress as they fell short to maintain either capital or liquidity or both parameters as stipulated by the regulator.

The most promising one under the consolidation programme was the work done towards merging the two large development lenders—NDB Bank PLC and DFCC Bank PLC— to form the country's largest development bank with the financial muscle to fund large projects.

But the work was abandoned in 2015 with the change of government.

"Today again we had to go back to deficiencies that have occurred as a result of that," Cabraal noted.

A new development bank is currently being mooted under the new government's national economic policy for the next five years.
"Now five years have gone by; the conditions may be different and I think there is still a need for that (consolidation). But the need will have to be dealt now in a different way. We cannot bring the same model, which was there five years ago and supplant it now.

"So, we have to reflect on the changes that have occurred and the situation we are in today. If it is the right decision to have this arrangement of consolidation coming back, so we will promote that and support that and we remain open to it," said Cabraal.

In the absence of M&A activity in the financial services sector, banks and finance companies have been increasingly looking at issuing various financial instruments such as debentures and rights, to bolster their capital to comply with increasing regulatory capital requirements.

Many are of the belief that 25 licensed commercial banks, a few more specialised banks and close to 50 licensed finance companies are way too many for a country like Sri Lanka with a population of 21 million people as too many service providers tend to complicate regulatory oversight.