---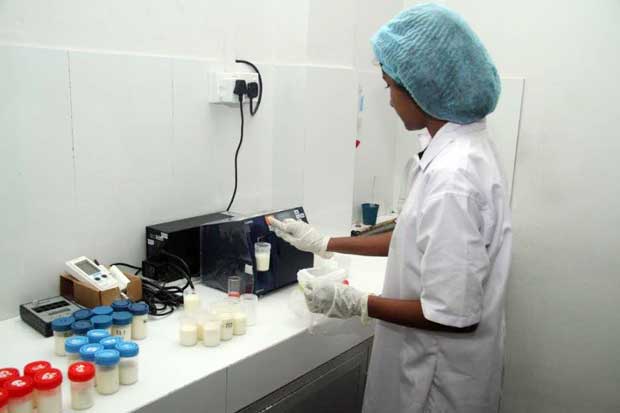 All Fonterra milk chilling centres are equipped with high-tech milk testing equipment, such as milk-fingerprinting technology that analyses milk composition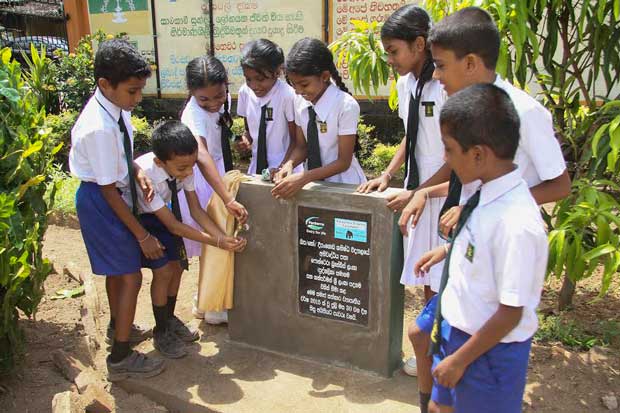 Fonterra has installed water sanitation facilities across all their dairy communities as part of its grass roots fund programme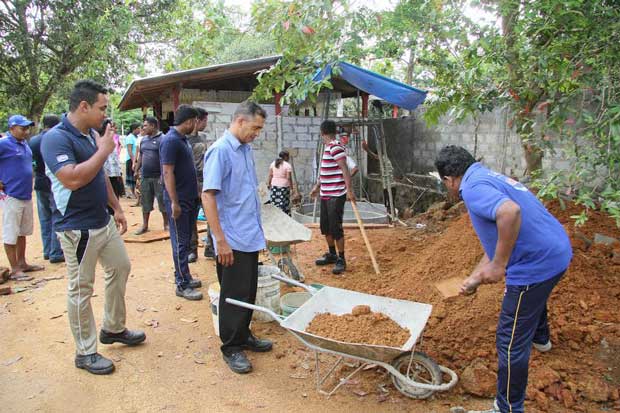 Fonterra employees are actively involved in grass roots fund initiatives, which focus on improving the lives of people in dairy communities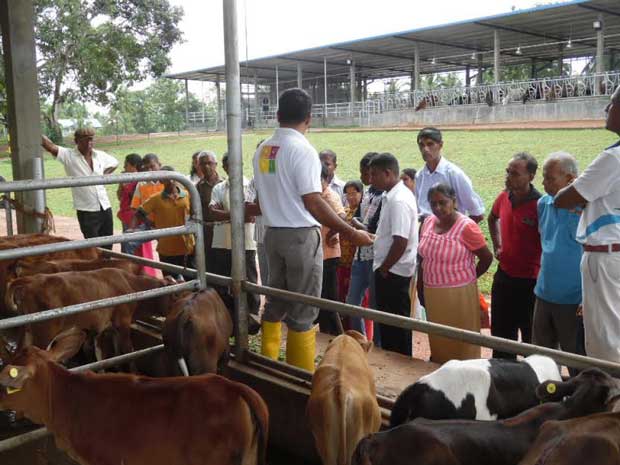 Fonterra's demonstration and training farm in Pannala was established last year to share dairy best practices in farm management
Fonterra Brands Sri Lanka is seeing sustainable returns from its ten-year plan to build a thriving dairy industry and improve access to locally-made dairy products.
The dairy co-operative behind Anchor recently surpassed the Rs. 2 billion investment-mark, which has contributed a strong and sustainable wave of change. It has done this through upskilling thousands in the industry and introducing game-changing supply chain innovations to deliver high-quality nutrition to Sri Lankans. The latest initiatives, which are part of Fonterra's decade-long Rs. 10 billion commitment, include training and education for thousands of farmers, expanded processing capacity for local dairy products, and infrastructure development projects that have so far touched the lives of more than tens of thousands of people in Fonterra's dairy communities. Managing Director of Fonterra Brands Sri Lanka and the Indian Subcontinent, Sunil Sethi, said that the dairy co-operative is focused on enabling the country's dairy industry to better meet national nutritional requirements and become an active contributor to the economy.
"With the local dairy industry meeting just 30 percent of current consumer demand, the industry has immense potential for growth. Realising this potential, our accelerated development efforts aim to support small-scale dairy farmers to build and maintain profitable and sustainable farm businesses," said Sethi.
One such project is Fonterra's Rs. 117 million demonstration and training farm in Pannala – a first-of-its-kind private sector initiative established last year to share dairy best practices in farm management.
In its first year of operation, the facility reached more than 3,500 dairy farmers, veterinarians, Livestock Development Instructors (LDIs), and university students through its training and education programmes.
Furthermore, over Rs.100 million has been invested on farmer training through Fonterra's Supplier Relationship Offices (SROs) who are dedicated to working closely with dairy farmers to increase their incomes through milk quality and productivity improvements. Another key area of focus is future-proofing the industry's supply chain.
"Setting up suitable infrastructure for storage and transportation is vital in safeguarding the quality of our farmers' milk for the long-term. For that reason, we've invested in state-of-the-art milk chilling centres in our dairy communities and equipped them with advanced testing equipment," said Sethi.
As part of this programme, in 2017 Fonterra invested more than Rs. 50 million to set up the right milk collection and transport infrastructure.
It recently established a network of new milk chilling centres in the North Western Province, introduced milk testing and chilling technology to the country and strengthened cold-chain transportation and logistics for fresh dairy products.
To ensure local farmers can help meet the evolving nutritional needs of Sri Lankans, Fonterra has also invested Rs.1 billion this year in upgrading its local manufacturing footprint to add capacity for existing fresh dairy products and prepare for some exciting innovations to grow the fresh dairy products category.
A further Rs. 35 million has gone towards creating lasting changes in the lives of dairying communities through more than 50 infrastructure projects to date.
"Enhancing the lives of people in our dairy communities is a significant element of achieving our purpose to build a healthier and happier Sri Lanka. We formed the Fonterra Grass Roots Fund in 2014 with this intention, and have already seen sustainable changes through some 50 community projects around water, sanitation and infrastructure development," said Sethi.