---
Money & Capital Market and State Enterprise Reforms State Minister Ajith Nivard Cabraal yesterday said Sri Lanka's gross domestic product (GDP) growth is expected to be around 3.5 percent in the first quarter of 2021 and minimum of 20 percent in the second quarter due to the low base in the previous year.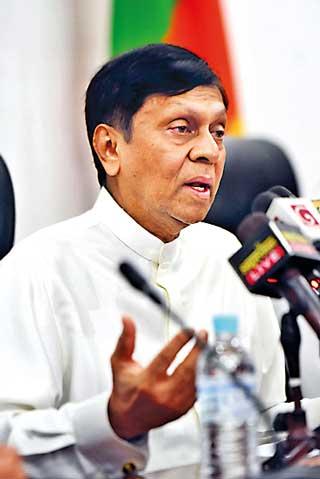 Ajith Nivard Cabraal

"Sri Lanka's 1st Quarter 2021 # growth will be at least 3.5 percent; 2nd Quarter 2021 growth will be a minimum of 20 percent due to the low base of 2nd Quarter 2020," State Minister Cabraal tweeted yesterday.
Sri Lanka's GDP could grow between 3.0-3.5 percent in the first quarter of 2021, Central Bank's Director of Economic Research Dr. Chandranath Amarasekara told reporters in Colombo last week.

He said economic activities are recovering fast after the second COVID-19 wave, and the current vaccination drive is also giving people and businesses confidence.
Sri Lanka's economy is expected to have contracted 3.9 percent in 2020 and is expected to recover to 5.5-6.0 percent in 2021.