---
Items ordered from China yet to arrive; material scarcity to be felt soon
Lankan construction sector heavily depends on Chinese raw materials, labour
By Shabiya Ali Ahlam
Sri Lanka's construction sector is set to receive a blow from the coronavirus (COVID-19) outbreak, as the fast-spreading deadly virus is seen derailing global supply chains, according to Chamber of Construction Industries (CCI).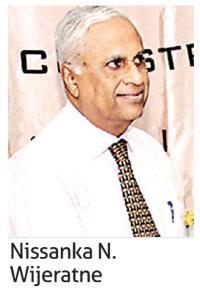 Speaking to Mirror Business, CCI Secretary General/CEO Nissanka N. Wijeratne said the local construction industry would feel the impact soon due to the inability of receiving shipments from China, the epicenter of coronavirus.

"There is an impact on the supply chain as ordered items from China have still not arrived due to issues in logistics and manufacturing in that country. The scarcity will be felt by the industry soon as stocks deplete," Wijeratne said.

Sri Lankan construction sector heavily depends on aluminium extrusion (40 percent), PVC pipes (25 percent) and electrical fittings from China. Wijeratne said the cost of construction could go up if the condition in China does not improve in the next few months.
Sourcing from other markets is an expensive option, but unavoidable if the situation continues, as the procurement cannot be done elsewhere at the prices offered by China, he noted.

With low labour costs and high productivity, alongside low tax and duties, and lack of regulatory practices, China is considered the "world's factory", a position that is now being challenged.

Wijeratne further pointed out that the industry's labour supply is also impacted due to foreign construction entities replacing Chinese construction workers with locals offering higher wages.

"With Chinese workers not returning, we learn that these companies are preparing to pay local workers about Rs. 4000, while their average daily wages range from Rs.2000 to Rs.3000.
"This is an issue as the workers would expect the same from us in the future and it is in no way feasible. What we will witness is an increase in the overall costs which will have negative implications on the sector that is already slowing down," stressed Wijeratne.