---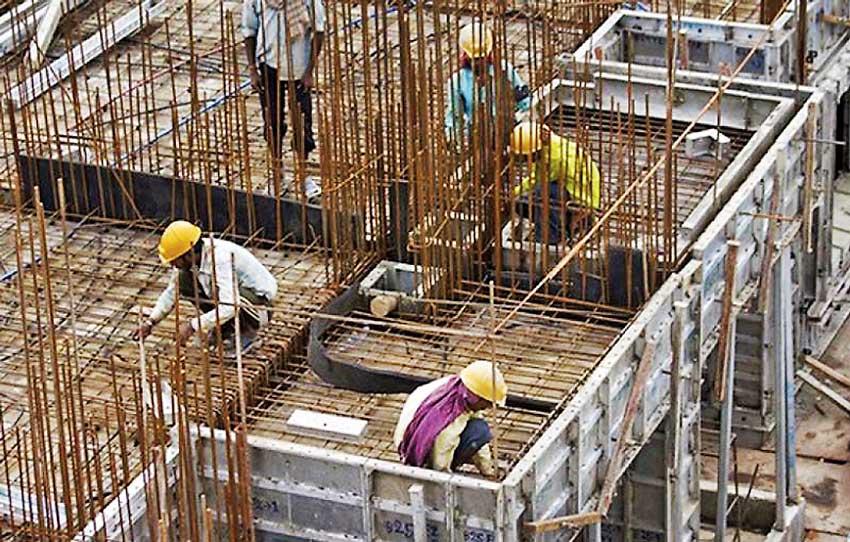 Payment of over Rs.50bn delayed by nine months
"Govt. should have borrowed and settled us directly"- CCI
Banks reluctant to lend to sector despite Treasury letters
By Shabiya Ali Ahlam
The local construction sector yesterday expressed dissatisfaction in the manner in which the government is handling the settling of funds due, amounting to over Rs.50 billion, for projects already completed.

The Chamber of Construction Industries of Sri Lanka (CCI) stressed that the prolonged delay in payment has added to the mounting challenges faced by the players, in the backdrop of the coronavirus-induced economic and financial hardships.

Despite the government having promised the construction players that all dues would be settled by end-June, to date no payment has been made to the contractors, under the proposed scheme as promised.

It was only last week the process in which the payment will be made to the construction sector players was finalised by the Treasury.

"The payments have not materialised. We understand that the government is faced with issues due to the pandemic but in principal we cannot allow the construction sector players to be treated as debtors. Unfortunately, in the balance sheets that is what it shows. It cannot happen," CCI Secretary General and CEO Eng. Nissanka N. Wijeratne told Mirror Business.

"What we are asking is to settle the dues of the work completed. We have not been paid since October 2019. The government should have borrowed from commercial banks and settled us directly," he added.

According to a circular issued by the Finance, Economy and Policy Development Ministry last week, the Treasury will issue letters of confirmation for unresolved bill payments by the government for the service providers, suppliers and contractors in the construction sector, to enable them to obtain loan facilities from commercial banks, against these
unresolved payments.

"It will probably take few more weeks or longer for the funds to come through. It's imperative the government prioritises this and settles the industry at the earliest. For nine long months we have waited," Wijeratne said.

Last month, following a task force meeting, it was decided that in the event payments cannot be settled by cash, due to the current conditions, the Treasury would make arrangements with commercial banks to provide a bill discount facility at 4 percent against the certified bill.
Wijeratne pointed out that due to large outstanding debts and non-performing loans from the construction sector, commercial banks are showing reluctance to extend this facility.
Due to the payments delayed by the government, majority of the construction companies were unable to pay the salaries in full during the curfew period to their employees.

According to Wijeratne, the situation has aggravated as most construction companies operate at profit margins as low as 3 to 5 percent, especially with the downturn in construction activities.

The construction sector accounts for about 8 percent of the country's GDP and provides direct employment to approximately 650,000 persons and indirect employment to over 300,000 persons.