---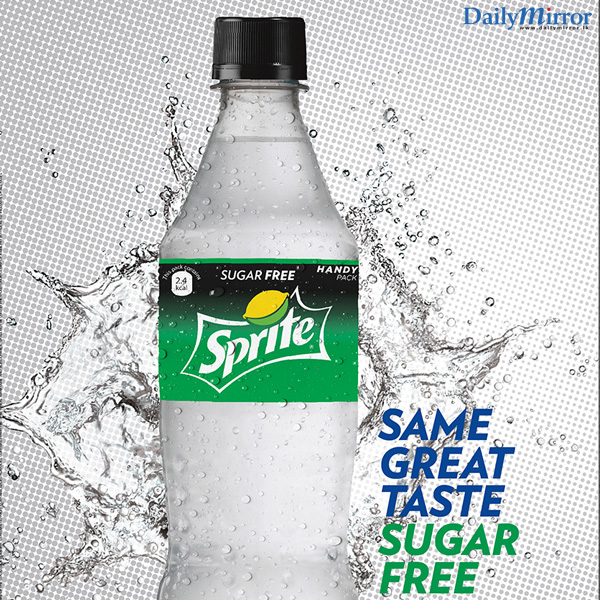 Buoyed by the success of its sugar-free drink Coke Zero, Coca-Cola Sri Lanka is now set to launch Sprite Zero, the sugar-free option of one of the world's largest selling lemon-lime drink. Sprite is the market leader in the lime and lemon category in Sri Lanka and is the most preferred lemon lime brand by Sri Lankan consumers.
Sprite Zero will be made available across Sri Lanka in response to the demand for a refreshing drink that tastes great – and is without sugar. Sprite Zero was originally known as 'Sugar Free Sprite' when it was first created in 1974. At present, Coca-Cola sells two sugar free beverages in Sri Lanka: Coke Zero and Coca-Cola Light. Sprite Zero will be the third.

Sonu Grover - Managing Director, Coca-Cola Sri Lanka Pvt Limited said "The launch of Sprite Zero is in line with the Company's commitment of offering more choices to consumers and evolving into a company that can provide "Beverages for Life".We keep evaluating various beverage options that best meet consumer needs. Post Coke Zero, the launch of Sprite Zero comes at a time when Sprite is well established as the leading brand in the country in the Lime and Lemon Category and the new offering of Sprite Zero therefore complements the Company's portfolio, helping consumers choose the drink they want".
Speaking about the launch Mayank Arora - Managing Director of Coca-Cola Beverages Sri Lanka Ltd, said "We're evolving our long-term business strategy to give people in Sri Lanka the beverages they want. To do that we're reducing sugar and calories across many of our brands. Our launch of "Sprite Zero" comes just six-months after the very successful introduction of "Coke Zero", which offers the same great Coca-Cola taste with zero sugar.We are very pleased by the strong consumer response and high rates of conversion, from trials to repurchase of Coca-Cola Zero. We are confident that Sprite Zero will be embraced by Sri Lankans in a similar fashion.'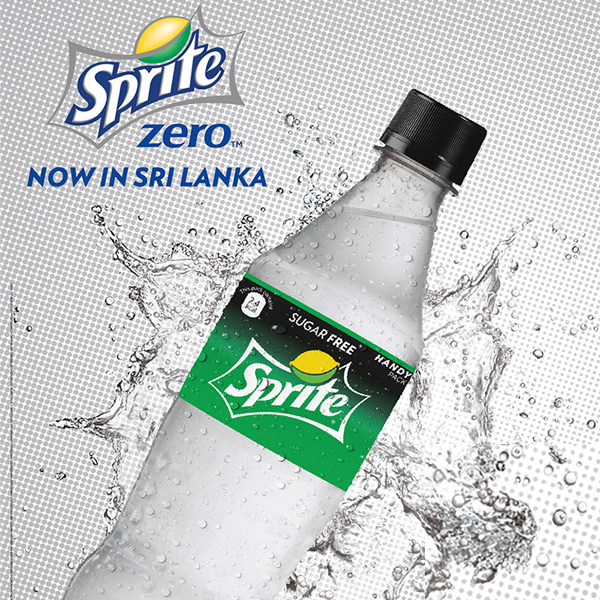 Look for Sprite Zero in grocery stores and restaurants across Sri Lanka in 400ml and 750ml pack sizes.