---
At this week's ex estate tea auction held on 04th January2017, an invoice of PF1 from Carolina Estate, Watawala, secured an all-time Colombo Tea Auction record price of Rs.610/ per kg-.
This tea was purchased by M/S. Stassen International Ltd who is a leading buyer of both liquoring High Growns as well as Low Grown teas and was sold through the catalogue of M/S. Lanka Commodity Brokers Ltd.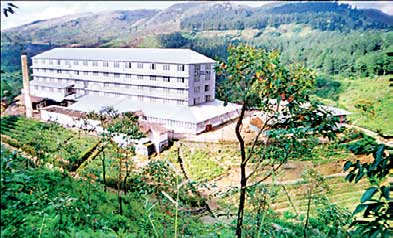 Carolina Factory produces some of the best CTC Medium Grown teas and, is now among the best established marks on offer at the Colombo Tea Auctions. The estate manager, Prasanna Premachandra ensured a high standard of green leaf for manufacture and regularly monitors quality at the different stages of production.
This estate is managed by Watawala Plantations PLC coming under the umbrella of Sunshine Holdings PLC.