---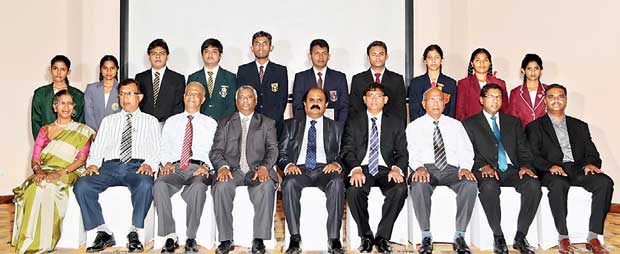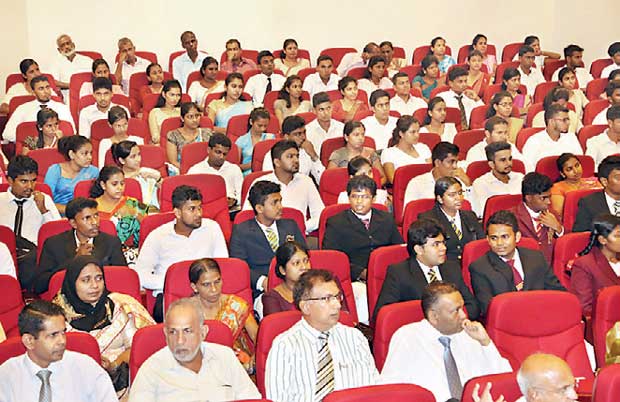 A total of 150 outstanding students, including the top achievers at the 2015 GCE Advanced Level Examination were awarded scholarships from the Institute of Chartered Accountants of Sri Lanka (CA Sri Lanka) for them to embark on a journey to be globally sought-after chartered accountants.
The scholarships were awarded at the institute's annual scholarship awards ceremony which was held under the patronage of University of Sri Jayewardenepura Vice Chancellor Prof. Sampath Amaratunge and Sri Lanka Telecom PLC Chairman Kumarasinghe Sirisena.

Ten scholarships were awarded to the top 10 achievers of the 2015 GCE Advanced Level examination, while 15 scholarships were awarded to those adjudged District first of the same examination. Another 40 scholarships were awarded to the Business Level Trainees, while a total of 64 students received scholarships under the L A Weerasinghe Memorial Scholarship Scheme and another 21 scholarships were awarded under several other scholarship funds. CA Sri Lanka President Lasantha Wickremasinghe speaking at the event emphasized that through the annual scholarship programme of the institute, hundreds if not thousands of students have achieved their lifelong ambition of becoming globally sought-after professionals.

He emphasized that there is always much debate whether an institute should focus on the number of students or quality. "We believe it is the quality of students that counts, and today we take great pride in the quality of students we have," he said.

"There is no doubt that every country, organisation or a family needs a younger generation to continue its existence, and as a profession we too need highly intelligent and skilled students for our continued existence. Therefore, as exceptionally talented students, I am certain you'll will take on the lead to steer not only Sri Lanka but also the accounting profession in the years to come," Wickremasinghe told the students.

He said that the institute was taking every efforts possible to ensure that the importance of the CA Sri Lanka professional qualification in chartered accounting is promoted to every student across Sri Lanka, so everyone will have an equal opportunity to be a recognized professional.

"We aspire to ensure that every student who is interested in choosing accounting as a profession has access to our qualification which is recognized around the world, and the scholarship scheme too is one such important initiative to help these students realize their career aspirations," Wickremasinghe added.

Meanwhile, CA Sri Lanka Chief Executive Officer Aruna Alwis noted that the institute takes great pride in its standing as a leading tertiary education provider in the country.

"Every effort is made to offer the discerning student population of our institute the best of qualifications. As an institute which boasts of a history counting of over 56 years, we continue to strive in our efforts to provide all our stakeholders the best of the best in qualifications as well as in services and facilities," Alwis added.

The CA Foundation of CA Sri Lanka under the current chairmanship of B.R.L. Fernando was established in 2010 with the aim of helping thousands of students from across the country to help realize their future ambition of becoming globally sought after chartered accountants. The foundation is tasked with awarding the scholarships every year, and comprises of a committee of chartered accountants who follow a gruelling process including interviewing the applicants to choose exceptionally talented students who are awarded scholarships annually based on their talent, and requirements.