---


In recent years, with the continuous improvement of the economic and trade cooperation between China and Sri Lanka, Chinese enterprises have made leaps and bounds in their investment in Sri Lanka and signed contracts to invest in large-scale projects.

The main investment projects are concentrated on infrastructure constructions which are directly under the broader framework of the Belt and Road Initiative (BRI). Currently, the key investment projects in Sri Lanka include Colombo International Financial City, Colombo International Container Terminals and Hambantota Port. Also, Chinese privateinvestments in Sri Lanka has grown rapidly. Chinese private enterprises mainly invest in hotel construction, agricultural product processing, manufacturing, warehouse logistics etc.

The historical foundation of the China-Sri Lanka relations has laid exchanges on cultural, commercial and trade relations. The famous Sino-Lanka Rubber Rice Pact in 1952 officially commenced a strong bilateral economic and trade partnership allowing to strengthen diplomatic ties among the two countries. With China's expertise hard and soft infrastructure construction such as roads and highways, value added agricultural products, construction of ports and related industries, Sri Lanka could maneuver the potential opportunities gained through establishing mutual cooperation among the two nations. This article has identified key areaswhere China and Sri Lanka could mutually benefit through cooperating in areas such as;value added agriculture, infrastructure construction, developing ports and related activities, upgrading local manufacturing industries and tourism development.

Towards value-added agriculture
Under the influence of the tropical monsoon climate, Sri Lanka has abundant rainfall, fertile land, and a wealth of tropical economic crops. SriLanka has favorable conditions for the development of the agricultural sector. In addition, Sri Lanka is rich in fisheries, forestry and water resources. Sri Lanka's arable land area accounts for 61% of the country's land area. It has a large area of rubber gardens, tea gardens and coconut gardens. These three types of agricultural products are the three pillars of Sri Lanka's agricultural economic income.

Export of agricultural products accounts for a section around 25 percent of the total export earning of the country. In recent years, Sri Lanka's share of spices exports has gradually increased, becoming a major emerging industry in Sri Lanka's agricultural exports. At the same time, Sri Lanka is also the world's third largest producer of black tea and the largest exporter.

In order to improve the international competitiveness, the Sri Lankan government has pointed out that increasing investment in research and development of agriculture and improving the quality of their agricultural products. Under the influence of this national policy background, China can strengthen cooperation with Sri Lanka's agricultural sector, especially in the fields of tea, coconut and rubber. Sri Lanka is the world's leading coconut producer, and its output is second only to India, the Philippines and Indonesia. China can strengthen cooperation with Sri Lanka in coconut production and deep processing, which can increase the added value of coconuts and related products.

Modernizing infrastructure
According toSri Lankan development goals, the Sri Lankan government points out that, it should continue to strengthen its investments in developing infrastructure and increase the annual investment by 30 percent to 35 percent which in return will drive the growth of the national economy.

Upgrading domestic roads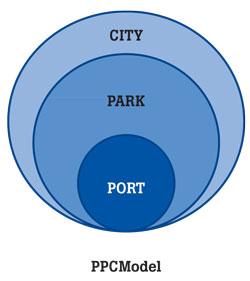 At this stage, there are three highways in Sri Lanka that are: the southern expressway from Colombo to Matra, the Colombo Airport Expressway, and the first phase of the Colombo Expressway. According to the Sri Lanka government's national highway development plan, highways currently under construction include the Colombo Outer circular Expressway project and the original Southern Expressway extending the original road network to Hambantota Port and Hambantota International Airport.

In addition to the highways mentioned above, the highways from the Kadawata to Dambulla in the central region and the expressways from Colombo to Rathnapura are undergoing preliminary preparations.

At present, China's domestic highways are developing rapidly and the researches on road construction technology have matured.

China's railway construction began in the Qing Dynasty. After more than a century of expertise in railway construction and development, at the end of 2016, China's railways had a total mileage of 124,000 kilometres, ranking second in the world. Among them, 25,000 kilometres of high-speed railways ranked first in the world. The national railway double-track rate and electrification rate reached 54.9 percent and 64.8 percent respectively. Strengthening cooperation with Sri Lanka railways on the one hand will help ease the slow development of the Sri Lankan railway freight mileage and solve the people's livelihood problem in Sri Lanka; On the other hand, it will help to develop advanced technology for China's railways and to promote the Chinese railway construction standards to the world. So the cooperation between China and Sri Lanka is win-win cooperation.

From port to city and provincial development
The Sri Lankan government has already taken measures to develop port construction and development of industrial parks with an intention to increase exports and improve the value addition of its export products. At present, the Sri Lankan government manages a number of export processing zones and it is also learned that a couple of privately-owned industrial zones are also managed. They are located in the economically developed Western and Central provinces. The port industry involves a wide range of diversified industries. In addition to the most basic loading and unloading functions of the port, there are a number of related industries, such as the maritime industry and transportation.

Chinese expertise in the construction of ports and managing industrial parks is well demonstrated under the framework of 'Shekou mode' also known as Port-Park-City (PPC) model. Followed by China's open reforms and economic policy by the chief architect Deng Xiaoping in 1978, Shekou, a small fishing village in Shenzhen was transformed into an industrial zone in 1979. With an area of ​​2.14 square kilometres and a population of few thousands, Shekou Industrial Zone was constructed by the China Merchants Group and is the first export-oriented, industrial zone. Today, the Shekou industrial zone has become an international coastal new city with a population of 400,000 and a per capita GDP of more than US$ 60,000.

The first phase of the Shekou mode or the Port-Park-City mode is to build the port and mainly based on developing a multi-purpose port to accommodate large vessels to receive bulk cargo. Construction of an industrial park with logistics and an export processing zone are a few components of the next phase.

This development process will end up building a modern city with facilitating technological innovations.China Merchant Holdings have used the experience of Shekou to transform African port of Djibouti making use of its geographical advantage into an international hub for maritime cargo making.

At present, the Djibouti International free trade zone with an overseas park has benefited from this model which has made breakthroughs and is expected to promote local development into a 'Shekou of East Africa' that integrated functions of finance, logistics and trade. After the operations of the new port commences, Djibouti aims to build a modern business district which is fully equipped with commercial and tourism facilities. It is important to understand that, mega infrastructure projects such as the construction of ports and industrial parks should not only be port-centric or park-centric. These approaches may not deliver the guaranteed results but unless these become international trading hubs which will sustain in the longer run. An industrial park consist of a special economic zone will boost inward investments and trade. On the other hand, industrial parks enable connectivity to global supply chains which in return will add value to local exports and contribute to cargo generation.

PPC model
Taking the experience of Shekou and Djibouti into practice, the port of Hambantota will be built according to the PPC model. The Sri Lankan government has announced thatan investment of 3.85 billion US dollars in the southern Hambantota refinery will start its construction. A cement plant project with an investment of US$100 million was started in parallel with the refinery project. These two projects are expected to create a large number of employment opportunities and have positive implications for stimulating local economic development.

Benefitting from Chinese industrial capacity relocation
Due to lack of its resource capacity, Sri Lanka depends heavily on import of raw materials. The textile and garment industry accounts for a significant contribution to the overall industrial composition. The textile and clothing industry accounted for 45.9 percent of Sri Lanka's major export commodities in 2015. Sri Lanka hopes to promote the development of the Sri Lankan secondary industry through an agreement with the China Free Trade Zone, especially the relatively weak manufacturing and equipment manufacturing in Sri Lanka. Industry is also a key area of Sri Lanka's major industrial development goals.

The establishment of the China-Sri Lanka Free Trade Zone will help to increase the manufacturing capacity of Sri Lanka and help the development of its secondary industry. With regard to the cooperation between China and Sri Lanka in the manufacturing sector, Sri Lanka's industries with advantages in development at this stage are labor-intensive, especially in the textile field, and China can transfer some of its production capacity in related fields.

Chinese companies intending to invest in Sri Lanka's textile manufacturing industry should give priority to areas in Sri Lanka where the transportation is convenient, where the population density is relatively high, and the southern provinces, and at the same time they negotiate details with the relevant departments of Sri Lanka and have targeted investment options. Today, China occupies a leading position in the global textile industry. It is not only the country with the largest production scale but also the country with the most complete industrial chain with prominence to global value chains.Data show that in 2017, China's chemical fiber production reached 4,915,500 tons, accounting for more than 70 percent of the world's total; the total production of garments The total production of garments accounts for 28.78 billion which is equivalent to 6.89 garments per person.

As a traditional industry of the 'Silk Road', China's textile industry is actively integrated into the BRI actively establishing cooperation with countries along the belt and road realizing the internationalization of productivity and supply chain through green investment, through raw materials, brands, Cross-regional cooperation in resources such as channels and R&D to achieve cooperation and development with Sri Lanka.

Chinese tourism-led growth
Sri Lanka's natural and cultural tourism resources are abundant. Before the end of the civil war, the development of the country's inbound tourism was slow and was less-attractive to the foreign market. Soon after the end of the war, Sri Lanka's tourism industry began to recover becoming the most famous destination in the whole of South Asia. With the increase of the awareness of the potential merits highlighted in China's belt and road initiative, Sri Lanka has made a positive response and is willing to support the initiative.

In May 2016, China and Sri Lanka signed a memorandum of cooperation in tourism. It should be noted that, China is the world's largest outbound tourist market which can allow countries like Sri Lanka to gain access to the world's largest outbound market. The Sri Lankan government could introduce more favorable reforms to improve the quality of its tourism industry to attract high-end tourists around the world.

Similarly, China is the second largest tourist source market for Sri Lanka. With the concept of BRI coastal and ocean tourism has set off a new wave in China. The long-standing friendship among China and Sri Lanka has promoted the enthusiasm of Chinese tourists to select Sri Lanka as a must-see tourist destination in South Asia.Sri Lanka has beach tourism around the sea in terms of natural tourism resources, alpine tea garden tours, gem tours, historic culture of Buddhism in cultural tourism, ancient colonial ruins, local ethnic culture, dance and musical heritage few other aspects. Each has its own characteristics and is one of the key industries in Sri Lanka. So the development and construction of new tourist attractions are also the focus of national development.

Tourism is a comprehensive industry, which is will promote the progress of a series of related industries. Transportation infrastructure, hotels, restaurants, communications and private services will all be driven to a certain extent. The national goal of Sri Lanka is to develop a service-oriented economy and tourism will greatly promote the progress of a series of related industries including the service industry. Chinese related companies intend to invest Sri Lanka and can adapt to the trend of tourism development to invest in the development and construction of new tourist attractions. In line with the current state of aviation and transportation development in Sri Lanka, it is recommended that Chinese companies choose to travel in the east and south.

In the past five years, China and Sri Lanka have made important progress in negotiating and joining hands for the belt and road initiative. Sri Lanka is located in the middle of the Silk Road and has a very advantageous geographical position. The proposal of the Belt and Road strategy is a good opportunity for Sri Lanka. China's current development is like a fast-moving train with clear goals and a bright future. The Chinese people open their hands and open their doors to welcome people from all countries, including Sri Lanka, to take advantage of China's development to achieve common development. China welcomes to work hand in hand to jointly build a grand blueprint for the Belt and Road and jointly build a community of shared destiny among both.

(The writer is Associate Director China-Sri Lanka Cooperation Studies Centre of the Pathfinder Foundation and visiting scholar of Southwest University of Political Science and Law)