---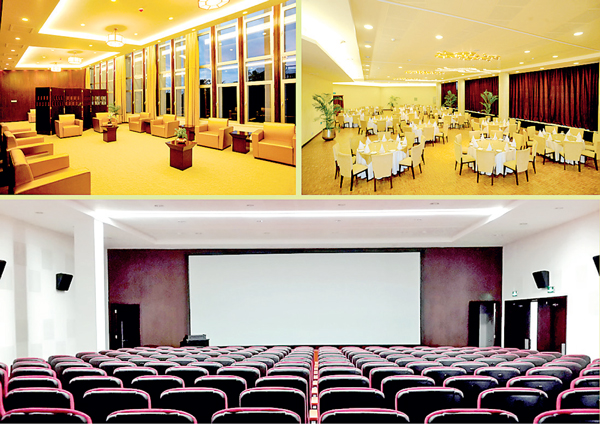 The BMICH, one of Colombo's iconic landmarks recently achieved global status for quality and innovation. The venue stands tall as the perfect solution for a multi-venue setting with a wide range of conference and banqueting spaces which are both flexible and exquisite.

Keen to change the perceived mindset that this unique and prestige venue is more than just an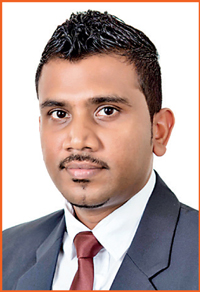 exhibition centre, the BMICH management showcases its contemporary facilities and versatility.
With over 20 different venues,this oasis in the city ensures a flow of spaces to suit the most discerning customer and event organisers, accommodating a variety of events including conferences, meetings, trainings, receptions, gala dinners, cocktails, family and corporate parties, concerts and exhibitions.

Mahesh Amarasinghe, Manager Events & Reservations at the BMICH commenting on the venue's wide reaching plans said, "We have succeeded in changing the mindset of Sri Lankans that we are not only a venue for conferences and exhibitions. As an iconic venue in Sri Lanka we have significant selling points and can host any event including seminars, weddings and large scale international conferences."

Wedding reception options at the BMICH are diverse including picturesque gardens, beautiful banquet halls and more intimate options. Extending its exclusive catering partnership with Mount Lavinia Hotel, the BMICH offers its venues for weddings in coordination with the Hotel.

"You can consider us a hotel without rooming facilities. We will provide whatever Mount Lavinia Hotel is offering for weddings including an overnight stay at the hotel. The main advantage in this is, an individual does not have to deal with two suppliers. They can have the wedding here but are entitled to the same Hotel package. The Hotel will also begin to promote our venues for events" Amarasinghe noted.

In addition to other benefits, on-going renovations to some of the buildings at the BMICH, including its restaurant and smaller venues, will provide a wide variety of options to fit every budget. He said "We have immense car park spaces, and when compared to five star hotels our rates are very low albeit we provide the same services."

The BMICH management understand that amenities are critical to delivering successful events, "When compared to hotels, we are way ahead in facilities, particularly for seminars and conferences. We even offer a special rate that is competitive to other hotels. Also our audio visual systems, translations and equipment is superior. Especially with seminars and conferences, we have 20 venues of different sizes and can provide space for the main event and additional breakout session which most hotels can't do," Amarasinghe noted.

BMICH hopes to link with hotels in Colombo in the future, assisting in their requirements for hosting mainly international conferences; the BMICH will provide the venues and the hotels will cater to accommodation.

Taking advantage of technological changes,the BMICH management have embraced e-commerce. The introduction of a central reservation system enables prior booking to be visible among the management ensuring a smoother planning of events. Active via social media through Facebook (www.facebook.com/bmich.colombo) and a newly redesigned website, the BMICH forges ahead in communicating its value proposition.

Amarasinghe said, "We are also launching our new website soon. Interested parties can send their requests and view venue options and even menus, send inquiries and receive assistance on their queries via the web. They only need visit us to confirm and make required payments."

The management firmly believes that the BMICH provides an inspirational and unique setting not only for the nation but for visitors too, "The venue is a dynamic and prestigious icon in Sri Lanka, and the management wants people to come to Sri Lanka and host their event in the country not just because of Sri Lanka but because of the BMICH," he said.