---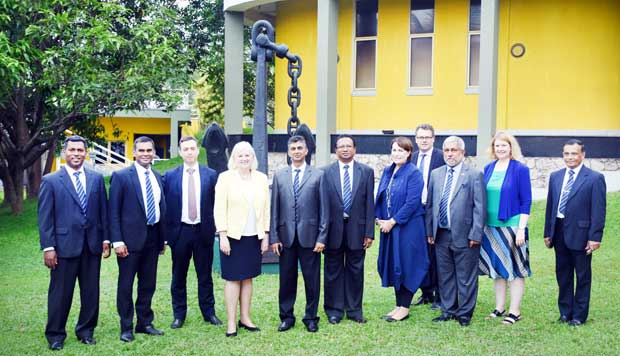 Australia and Sri Lanka have a great potential to collaborate on vocational training and higher education, especially in marine sciences, Australian Vocational Education and Skills Assistant Minister Karen Andrews said while visiting Colombo International Nautical and Engineering College (CINEC) during her trip to Sri Lanka.

"Marine sciences is clearly an opportunity for us into the future," she said during her first ever visit to
Sri Lanka.

The main purpose of her trip to Sri Lanka is to ascertain the potential for Australian educational service providers to partner with Sri Lankan counterparts, and to evaluate the progress of existing collaborations and their potential for the future.

Although Andrew's portfolio is in vocational and skills training, she said that she is also looking at higher education and research opportunities in Sri Lanka, with other fields of interest including engineering, information technology, maritime services, and hospitality and tourism.

In the case of CINEC, which provides all of these fields of study, she said that there has been a marked improvement over the past three years, and she termed CINEC as 'excellent'.

With Australia on the hunt for global talent, and the preference of Sri Lankans to migrate to Australia, the increased entrance of Australian vocational and higher education providers to Sri Lanka is natural, and this provides more affordable, quality educational experience to a wider section of Sri Lanka's youth.

Similar to how Australia is funding and collaborating with the World Bank to improve Sri Lanka's Doing Business Ranking, further economic development support to Sri Lanka could possibly materialize from Australia for higher education and vocational education.

"I will be speaking to Foreign Minister (Julie) Bishop about further opportunities for Australia and Sri Lanka," Andrews said.

During her visit here, she met with Vocational Training and Skills Development Minister Chandima Weerakkody, and the Prime Ministerial Committee on
Skills Development.

Andrews said that in future visits to Sri Lanka, she hopes to engage with think tanks and other vocational and higher education institutes.