---
Profit in construction business to be flat due to tax hike
Real estate, tax-free ventures to help bottom line
JV with China Harbour, Mustafa to help revenue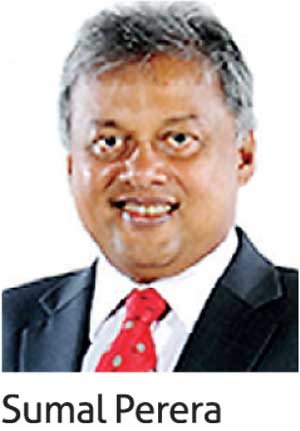 REUTERS: Access Engineering Company PLC, a listed Sri Lankan firm that has partnered with Chinese companies on construction projects, expects its net profit to grow by more than 10 percent in the 2017/18 financial year, its chairman said on Wednesday.

Sumal Perera, however, said the contribution from the company's construction business could be flat over the next few years due to a government tax hike on the industry that is due to take effect from April.

The company, with a Rs.23.3 billion (US$151.5 million) market capitalisation, posted Rs.2.71 billion of net profit for the financial year 2016/17 ended on March 31, reflecting 9.9 percent year-on-year growth.
"This year (2017/18), our profit will hover around Rs.3 billion," Perera told Reuters in an interview.

"Next year also, we expect the profit to hover around Rs.3 billion. But after that we will see a spike, because we expect to recognise profits from two major investments in real estate from 2020 and beyond," Perera, a qualified chartered management accountant, said.

Apart from its construction and engineering business, Access also owns companies involved in residential and commercial property development and car distribution.
The company has invested around 8 billion rupees in a Rs.40 billion project to build a 1,000-apartment building in Sri Lanka, a joint venture with Singapore-based Mohamed Mustafa Pte Ltd and China Harbour Engineering Company Ltd.

Perera said the company has invested in some real estate projects with tax concessions granted by the state-run investment body to compensate for a higher tax rate on the construction sector.

The government has announced plans to raise the tax on the construction sector to 28 percent from the current 12 percent.

As a result, Access's after-tax profit in the construction business is likely to be flat in the next few years despite an increase in the top line and profit before tax, Perera said.

He said most of the company's profit would come from the real estate sector starting from 2020. "We have diversified our investments into real estate," he said.

Access has partnered with foreign firms on many construction projects in Sri Lanka including China Harbour Engineering Company, China Merchants Port Holdings Co. Ltd, China Geo-Engineering Corporation, and China State Construction Engineering Corporation Ltd.

"With regard to future investments, we are looking at some flagship projects with some international partners instead of small projects," Perera said.

He said the company has partnered with China Merchants for a construction project with Djibouti, China Harbour Engineering in Papua New Guinea, and signed a deal with Spanish construction firm Centunion for some projects in Africa