---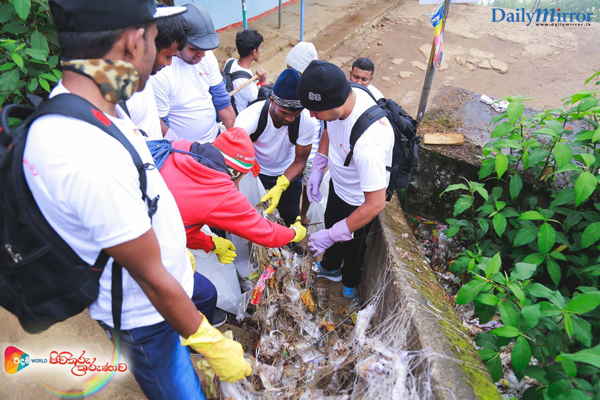 Every year over 2 million people make the 2,200-meter climb to the holy peak of Sri Pada and leave behind a mountain of trash.
For the last several years environmental teams from MAS facilities across Sri Lanka have been making the same journey as soon as the season closes, but for a different kind of journey – to clean up this massive trail of trash. Each year these small teams collect over 500 kilos of trash on every climb.
In March this year MAS began a conversation with Rhythm World to participate in a massive
project at the close of this year's season. "Piwithuru Karunawa" was organized by TNL Rhythm World and executed by MAS employees on recently.
750 people turned up from MAS, fully understanding the task in front of them - to climb the mountain from midnight and reach all the designated parts of the mountain.
Five teams climbed all night and cleaned all day to collectively gather 3 metric tonnes of garbage – most of it made up of plastic bottles, polythene bags and toffee wrappers. It is billed as one of the most successful large scale clean-up operations at Siri Pada in recent times.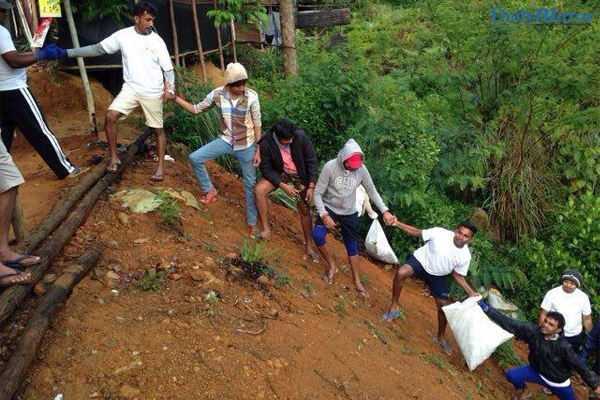 All of the collected waste was handed over to Ambagamuwa Pradeshiya Saba who segregated the waste for recycling by the relevant vendors.
THE CLEAN UP THAT SHOULD NOT BE REPEATED: MAS has a strong ethos of sustainability within which was seen at work on Sri Pada through the diligence of the teams who refused to stop even when the bags were splitting at the seams. There were others who took personal risks to crawl out and collect a hidden piece of polythene on steep rocks and branches.
MAS has goal to be zero waste by 2020 and a greater vision to make its waste a raw material by 2025. All MAS facilities drive waste segregation and recycling projects as well sustainability focused innovations to reduce their own footprint.
Dedicated teams also work for a bigger vision set by the group. This core plan is what the company calls the Change Inside and says it is this collective consciousness that came together for Sri Pada.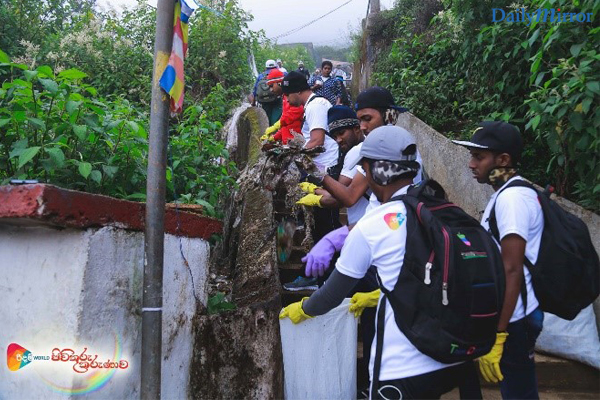 MAS hopes to share its waste management practices and projects with all who are keen to ensure Sri Lanka remains free of waste in the future.
Email: sustainability@masholdings.com